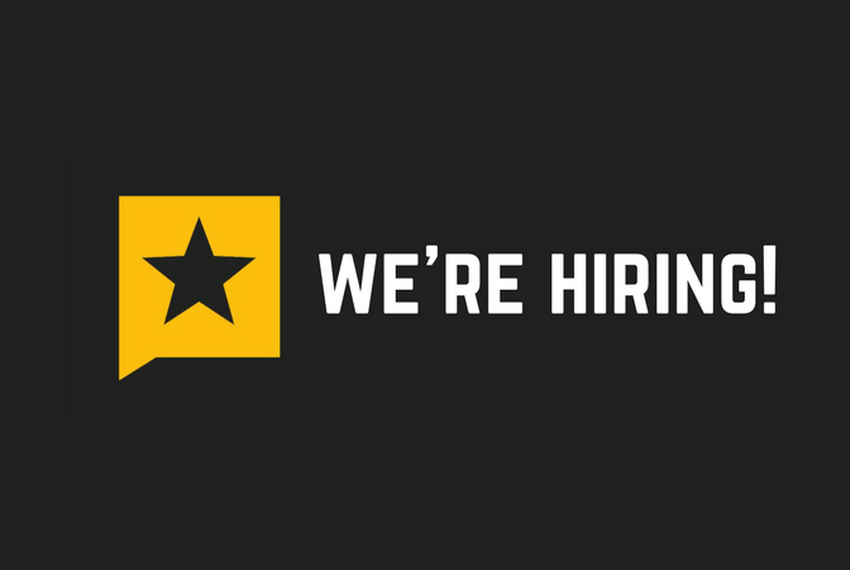 The Texas Tribune, the state's go-to source for Texas politics and public policy news, is hiring a product manager to help take our organizational priorities, processes, and cross-team collaborations to the next level. This is an exciting opportunity to bring our whole organization's priorities into focus and our major projects across the finish line.
This role is housed in the Tribune's product department, reporting to the Chief Product Officer. The product department is the glue between editorial, technology, and business units, encompassing design, engineering, and analytics teams. In this role, you will work closely with these teams and others to further long-term initiatives that improve our core products, tools, and organizational processes. We will count on this role to lead and communicate initiatives regarding product definition, idea generation, analytics, and user experience across the staff.
The salary for this position starts at $80,000 + depending on qualifications.
Responsibilities will include:
Working with the Chief Product Officer and Chief Creative Officer to set and communicate organizational priorities and goals, and defining and scoping projects in collaboration with stakeholders.
Creating and improving templates for product specifications, roadmaps, and priorities.
Identifying and plugging seams between departments with a variety of priorities and vocabularies, such as audience, data visuals, engineering, marketing, and revenue.
Working with our engineering team to understand and communicate technical limitations and opportunities to move long-term projects forward.
Collaborating with our analytics and data team to understand the potentials and limitations of data-informed product development.
Focusing on user experience for both our end readers and our colleagues who use the tools that create them. This sometimes includes rolling up your sleeves and conducting user research of your own.
Advocating for reader and editor experience across departments, always putting the user first.
Requirements:
BA/BS degree in a relevant field and 2+ years professional experience OR equivalent combination of education and relevant experience.
Experience building and scoping digital media products.
Autonomy and self-starting credentials to move projects forward.
Ability to to balance short-term needs with long-term goals.
Excellent communication and documentation skills.
Background working with analytics and data reporting, and ability to work with and communicate opportunities and limitations.
Understanding of technical and engineering challenges, or a desire to dive into technical requirements on digital platforms.
An open and collaborative mindset that strives to learn from a variety of stakeholders.
A clear desire and proven ability to collaborate with other colleagues across the organization.
We know there are great candidates who won't check all of these boxes, and we also know you might bring important skills that we haven't thought of. If that's you, don't hesitate to apply and tell us about yourself.
About The Texas Tribune
Here's what you should know about the Tribune. From day one we've had disruption, innovation and risk-taking in our DNA. We're ambitious as all get out but still have the punch-above-your-weight mentality of a scrappy start-up. We believe we can meet the demands of our audience and our own expectations for excellence without breaking the bank — or our staff. We understand not everything is a story for us — we have to make choices — but we're always looking to expand our boundaries. We're nonprofit because the challenging economic reality for media these days obligates us to find a different way, reliable and sustainable, to fund serious journalism. We're nonpartisan because we live in the United States of Confirmation Bias — and we don't need to be part of the problem. We don't need to be yet another source of information affirming the voices and perspectives that are already in people's heads. At the same time, nonpartisan is not non-thinking. We call B.S. when B.S. needs to be called.
All of us at the Trib believe the best way to achieve that mission is to resemble the state we cover. We're committed to building an inclusive newsroom for people of all backgrounds and ages, and we're taking steps to meet that commitment. We especially encourage members of traditionally underrepresented communities to apply for this role, including women, people of color, LGBTQ people and people with disabilities.
While we would prefer candidates to be based out of our Austin office, we strive to enable flexibility in both hours and location, and would make exceptions for the right candidate who is willing to collaborate to find a schedule that works for all, and travel occasionally.
Location
The Texas Tribune office is located in downtown Austin, steps away from the Texas Capitol building. We have colleagues in the organization that come into the office on a regular basis and colleagues that are based in various cities throughout the United States. We encourage our product team members to work from a location that allows them to do their best work with the exception that we do require that the person in this role be based in the United States. This role is open to remote applicants based in the U.S.
Benefits
This job is full time and has the following benefits:
Medical, vision and dental insurance
Cellphone stipend
20 days of paid time off each year
Up to 16 weeks of paid family leave plus four weeks of additional job protection
401(k) matching
Support for professional training and attending industry conferences
Remote working flexibility
How to Apply
Submit your application here before May 31, with a resume and examples of your work. Please submit a cover letter detailing your vision for this position and how you would approach the work. We can't wait to hear from you.
The Texas Tribune is an Equal Opportunity Employer. We are committed to diversity and building an inclusive environment for all, and we encourage applicants of all identities, backgrounds, ages, and abilities to apply. Learn more about The Texas Tribune here.