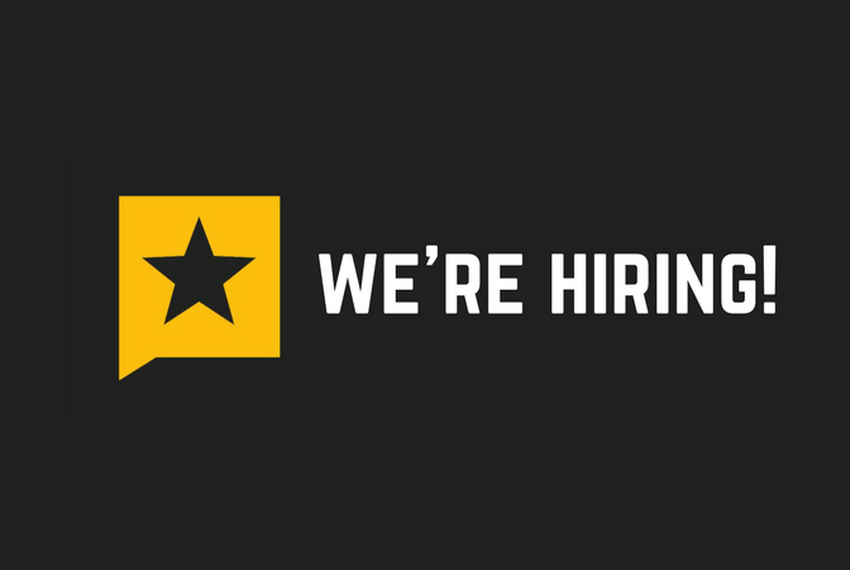 The Texas Tribune, the state's go-to source for Texas politics and public policy news, is seeking a photo editor/photographer to lead our team of photojournalists in Austin. Do you have a passion for producing innovative and visually striking stories? Do you like working in fast-paced environments with tight deadlines?
The qualified candidate should demonstrate experience in the production of top-quality, thoughtful and creative visual content for our digital platforms. The ideal candidate will lead collaboration across departments and work with editors and reporters to create compelling stories for our readers, while managing a photo team that includes two assistant editors. The photo editor is responsible for setting a benchmark for high-quality visual journalism, planning visual projects and guiding freelancers and the photo team. This editor will also have regular opportunities to work in the field. The photo editor/photographer, who will report to the Tribune's editor, will also ensure that our visual content conforms to the Texas Tribune's journalistic standards.
The salary for this position starts at $67,000 + depending on qualifications.
Duties include
Provides leadership, management, and oversight to the photo team by reviewing photos for daily edits and changes for the Tribune website and social media channels, team scheduling, designating workflows, and assigning photo projects
Collaborates with the editor-in-chief and other teams within the Tribune to identify photography needs and ensures high-quality visual journalism is consistent across all products
Works closely with the Tribune's multimedia team to explore opportunities for collaboration and the exchange of ideas, methods and perspectives
Assigns and oversees photo requests from reporters and editors to photo team members while tracking deadlines
Assures assignments are submitted quickly with accurate captions and information
Acquires and maintains knowledge of current photographic and video equipment while keeping up to date with the latest industry and image editing technologies
Establishes and nurtures effective working relationships with external communications offices to identify, coordinate and schedule press events and photo opportunities
Partners with freelance photographers by managing contracts and invoices, communicating expectations, and evaluating work
Develops and maintains a searchable archival system that captures all completed assignments, projects and photos that can be easily referenced and shared with multiple Tribune teams
Provides mentorship and guidance to photo team members
All reporters and editors at The Texas Tribune are responsible for occasional evening, weekend and holiday work as well as general assignment shifts as news demands.
Qualifications
Bachelor's degree in journalism, photography or related field and 3-5 + years of relevant experience OR equivalent combination of education and relevant experience
Experience leading a team of creative photo-journalists that provide support to multiple units within the Tribune
Experience in shooting and editing photographs, captions and videos at a media outlet or journalism organization
Knowledge of current photo and video editing software programs: Photoshop, Photo Mechanic, Lightroom, Premiere, Final Cut
Able to work under pressure in a fast-paced environment
Ability to approach assignments with creativity and a strong eye for detail, utilizing excellent communication and interpersonal skills to provide constructive feedback.
We know there are great candidates who won't check all of the boxes above, and we also know you might bring important skills that we haven't considered. If that's you, don't hesitate to apply and tell us about yourself.
About The Texas Tribune
Here's what you should know about the Tribune. From day one we've had disruption, innovation and risk-taking in our DNA. We're ambitious as all get out but still have the punch-above-your-weight mentality of a scrappy start-up. We believe we can meet the demands of our audience and our own expectations for excellence without breaking the bank — or our staff. We understand not everything is a story for us — we have to make choices — but we're always looking to expand our boundaries. We're nonprofit because the challenging economic reality for media these days obligates us to find a different way, reliable and sustainable, to fund serious journalism. We're nonpartisan because we live in the United States of Confirmation Bias — and we don't need to be part of the problem. We don't need to be yet another source of information affirming the voices and perspectives that are already in people's heads. At the same time, nonpartisan is not non-thinking. We call B.S. when B.S. needs to be called.
All of us at the Trib believe the best way to achieve that mission is to resemble the state we cover. We're committed to building an inclusive newsroom for people of all backgrounds and ages, and we're taking steps to meet that commitment. We especially encourage members of traditionally underrepresented communities to apply for this role, including women, people of color, LGBTQ people and people with disabilities.
Location
The Texas Tribune office is located in downtown Austin, steps away from the Texas Capitol building. This position is based in Austin. We have colleagues in the organization that come into the office on a regular basis and colleagues that are based in various cities throughout the United States.
Benefits
This job is full time and has the following benefits:
Medical, vision and dental insurance
A cell phone stipend
20 days of paid time off each year
Up to 16 weeks of paid family leave plus four weeks of additional job protection
401(k) matching
Support for professional training and attending industry conferences
Remote working flexibility
How to Apply
Submit your application here by October 3 with a resume and examples of your work, please submit a cover letter detailing your vision for this position and how you would approach the work. We can't wait to hear from you.
The Texas Tribune is an Equal Opportunity Employer. We are committed to diversity and building an inclusive environment for all, and we encourage applicants of all identities, backgrounds, ages, and abilities to apply. Learn more about The Texas Tribune here.