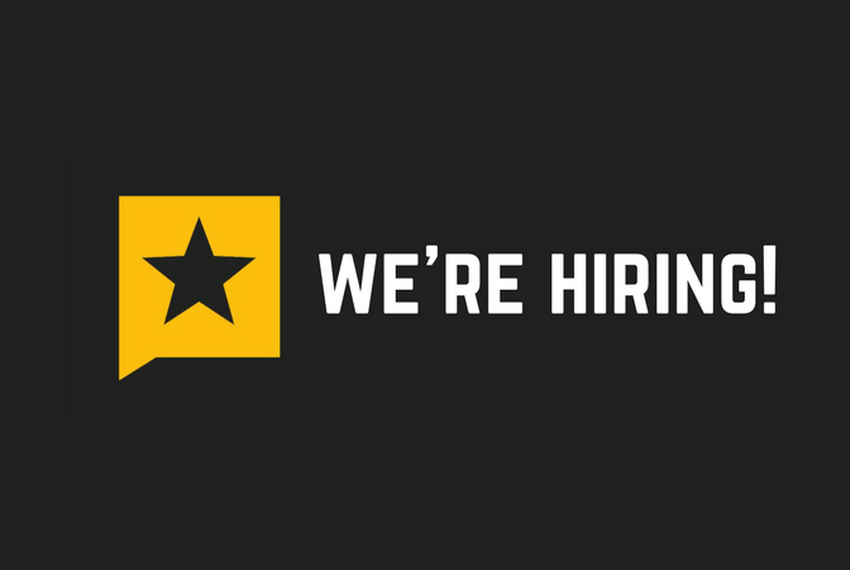 The Texas Tribune is seeking an intrepid, energetic journalist to write The Blast, our premium-subscription newsletter for Texas political insiders.
The Blast is read by hundreds of paid subscribers each week who come to us for insights into the decision-making that goes on inside and outside the Texas Capitol. This reporter will be responsible for writing the newsletter three days a week — with additional editions during the legislative session.
Texas politics are not limited to the activities of statewide elected office holders, the 150 members of the House, and the 31 members of the Senate. Executive agencies, independent regulatory bodies, lawyers, lobbyists, government relations teams, fundraisers, communications and PR firms, trade associations and advocates for various interests are central to understanding the government of America's second-largest state — and one of its fastest-growing.
The right candidate for this job is a seasoned reporter who is passionate about newsletters and other platforms that can be more effective in reaching key audiences than traditional news articles.
This job calls for a reporter who is obsessed with detail, and willing to observe and report on after-hour fundraising events, trade association meetings, award ceremonies, gala dinners, retirement ceremonies, lobbyist gatherings and the many other occasions that bring Texas' power brokers and influencers together. This reporter should have an innate curiosity and be entirely comfortable handing out business cards and digesting a large number of newsletters, tips, requests for information and emails and social media posts from sources.
The reporter should be attentive to the needs and interests of influencers from across sectors — including tech, oil and gas, higher education, health systems, crypto companies, manufacturers, agricultural groups, advocates for children and families, labor unions, etc. When the Legislature meets (for 140 days every other year, not counting special sessions) the writer will need to pay close attention to committee and chamber proceedings. During other times in the political season, the reporter should be working sources and following the ordinary activities of the executive branch, lawmakers, judges and regulators. This writer will of course be a key part of our coverage of the 2024 federal political cycle and the 2026 state political cycle.
The Blast's chief writer doesn't work in a silo; our five-member politics team contributes regularly to the newsletter, as do other journalists in our newsroom. And our audience team helps produce and promote the product. But this writer will be the principal voice behind the product and its content and events strategy, and by extension, an important public face of the Tribune. While the reporting comes first for this role, the writer should be willing to experiment with voice and tone, writing in a conversational style that brings Capitol insiders along. (In short, the newsletter should not sound like a series of traditional news stories.)
This reporter will not be expected to write news articles; the job is focused on producing a must-read political newsletter that will be essential to power brokers and other key influencers around Texas and in Washington, D.C., and industries or interests that are trying to shape policy in Texas.
This position is vital not only because politics is the Tribune's bread and butter, but also because the revenue from this and other premium products goes directly to supporting our overall newsroom.
This position is based in Austin and will report to the senior managing editor. The minimum salary is $60,000 but may vary according to experience.
Responsibilities:
Write a 3-times-a-week newsletter (with special editions during the legislative session) for Texas insiders, policymakers, regulators and government employees
Report on comings and goings, lawmakers' birthdays, "this day in history" and other tidbits and features that will make this newsletter a must-read for its stakeholders
Work flexible hours that will often include evening or weekend fundraisers, receptions and galas
Have a healthy ear for gossip and the discretion to discern what can be reported and what needs to remain off the record
Keep close touch with lobbyists, lawyers, government relations professionals, communications and PR professionals, trade associations, labor unions and other key constituencies in the political community
Work collaboratively with other politics reporters and with Texas Tribune journalists in other disciplines (photo, video, audio, data visualization)
Do radio or TV interviews on behalf of the Tribune, taking care to present analysis, not opinion
Interview speakers on panel discussions, for example at The Texas Tribune Festival or other events across Texas or in DC
Qualifications:
BA/BS degree and 3+ years of relevant experience OR equivalent combination of education and relevant experience
Experience covering government and politics
Experience with Mailchimp or other newsletter platforms; social and analytics platforms
A proven ability to work quickly and stylishly, and under tight deadlines
A deep commitment to reporting behind the scenes, on influential people who are not often in headlines but are key to understanding the nature of power in Austin
Evidence of strong reporting, fact-checking and writing skills and a firm grasp of AP style
Strong familiarity with journalistic ethics and libel law
A clear desire and proven ability to collaborate with other colleagues, across beats and disciplines
We know there are great candidates who won't check all of these boxes, and we also know you might bring important skills that we haven't considered. If that's you, don't hesitate to apply and tell us about yourself.
About The Texas Tribune
Here's what you should know about the Tribune. From day one we've had disruption, innovation and risk-taking in our DNA. We're ambitious as all get out but still have the punch-above-your-weight mentality of a scrappy start-up. We believe we can meet the demands of our audience and our own expectations for excellence without breaking the bank — or our staff. We understand not everything is a story for us — we have to make choices — but we're always looking to expand our boundaries. We're nonprofit, because the challenging economic reality for media these days obligates us to find a different way, reliable and sustainable, to fund serious journalism. We're nonpartisan because we live in the United States of Confirmation Bias — and we don't need to be part of the problem. We don't need to be yet another source of information affirming the voices and perspectives that are already in people's heads. At the same time, nonpartisan is not non-thinking. We call B.S. when B.S. needs to be called.
All of us at the Trib believe the best way to achieve that mission is to resemble the state we cover. We're committed to building an inclusive newsroom for people of all backgrounds and ages, and we're taking steps to meet that commitment. We especially encourage members of traditionally underrepresented communities to apply for this role, including women, people of color, LGBTQ people and people with disabilities.
Location
The Texas Tribune office is located in downtown Austin, steps away from the Texas Capitol building. This position is based in Austin.
Benefits
This job is full time and has the following benefits:
Medical, vision and dental insurance
A $50-a-month cell phone stipend
20 days of paid time off each year
12 paid holidays
Up to 16 weeks of paid family leave plus four weeks of additional job protection
Annual 401(k) match of $2,000
$2,000 a year for professional training and career development
Remote working flexibility
How to Apply
Submit your application here by Dec. 11, with a résumé and examples of your work, as well as a cover letter detailing your vision for this position and how you would approach the work. We can't wait to hear from you.
The Texas Tribune is an Equal Opportunity Employer. We are committed to diversity and building an inclusive environment for all, and we encourage applicants of all identities, backgrounds, ages, and abilities to apply. Learn more about The Texas Tribune here.