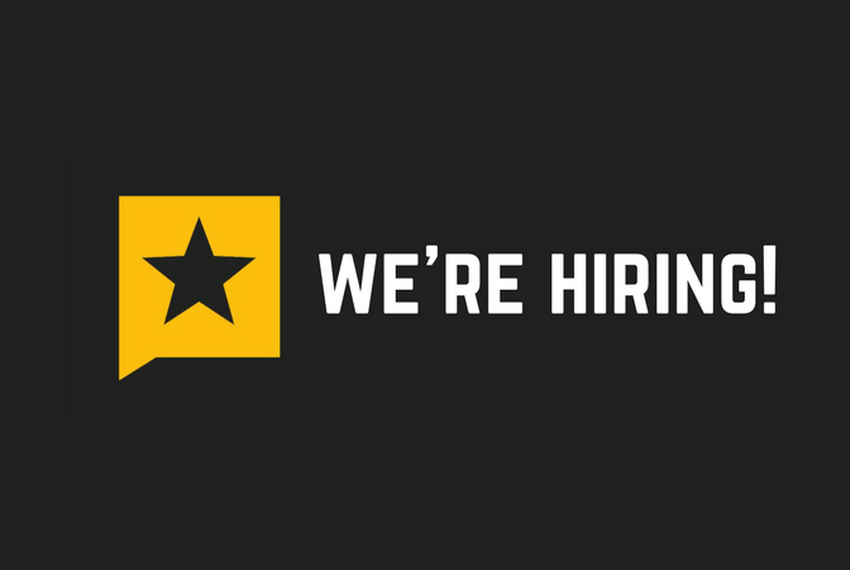 The Texas Tribune is hiring a Membership Manager to oversee our member engagement and retention efforts. Members make our journalism possible, so it's essential to be in community with them and grow the program to be more inclusive. Our membership program is bigger than ever, and we're actively recruiting new people to support our independent journalism – ensuring they see the importance of membership at the Tribune.
The Membership Manager will explore innovative approaches for acquiring new members both in-person and online, while monitoring outcomes to enhance organizational membership revenue. This person will work to reward our most loyal readers with exclusive experiences that increase donor/member retention and disseminate insights to both the wider organization and fellow professionals in the public media sector.
The key to success in this role will be channeling marketing and product skills — reminding Texas Tribune loyalists about the critical part they play in making our work possible, and incentivizing these individuals and others to become ambassadors of our mission.
Responsibilities:
Oversee the Tribune's membership program, primarily composed of supporters who give $1,000 or less, to meet annual revenue and retention goals, fulfill member benefits and build community among members.
Conceive, structure and lead fundraising drives that communicate the Tribune's mission, impact and work and identify campaign goals for revenue, acquisition and retention.
Contribute to short- and long-term project plans, setting realistic milestone targets and deadlines.
Coordinate with reporters and editors to engage future and existing members in response to the news cycle.
Execute customized membership communications for varying needs using email, website and social copy and collateral.
Develop programming that engages with and responds to the interests and needs of the Tribune's members and audience; coordinate with events, corporate, development and partnership teams to experiment with programming formats.
With cross-functional support, ensure member records within our CRM are regularly updated; ensure prompt and professional customer service.
Create feedback loops through surveys, conversations and digital tools to measure member satisfaction and develop targeted and responsive programming and communications.
Produce and present reports on progress, using data to help inform your decision making.
Document processes and stay up to date on industry best practices.
Qualifications:
A minimum of two years of experience working in journalism, community engagement, development/philanthropy or other related industries
Excellent verbal and written communication skills
Attention to detail and skill in managing program activities and timelines from idea generation to execution
A positive, self-start attitude with ability to work independently and across teams
Ability to juggle multiple projects and collaborate with various stakeholders
Creative thinker; ability to generate innovative ideas to connect with readers and grow membership base
Impeccable customer service skills and the confidence to lead a community/crowd
Proficiency in digital fundraising and/or marketing
Analytics experience preferred (MS Excel, Google Analytics)
Other experiences that are nice to have but not required include:
Experience facilitating in-person and virtual events
Experience running a membership program or annual fund for a nonprofit
Proficiency in CRM software (SalesForce, Raiser's Edge, BlackBox)
We know there are great candidates who won't check all of the boxes, and we also know you might bring important skills that we haven't considered. If that's you, don't hesitate to apply and tell us about yourself.
Salary will vary according to experience; the minimum is $70,000.
Location
This position is based in the Austin area. The Texas Tribune office is located in downtown Austin, steps away from the Texas Capitol building. This role requires regular work in the office, but also offers flexibility for frequent remote work.
Benefits
This job is full time and has the following benefits:
Medical, vision and dental insurance
Cell phone stipend
20 days of paid time off each year
12 paid holidays
Up to 16 weeks of paid family leave plus four weeks of additional job protection
Annual 401(k) match of $2,000
Remote working flexibility
How to Apply
Submit your application here by October 12 with a résumé and cover letter detailing your vision for this position and how you would approach the work. We can't wait to hear from you.
Please email Matt Adams at matt.adams@texastribune.org for any questions.
The Texas Tribune is an Equal Opportunity Employer. We are committed to diversity and building an inclusive environment for all, and we encourage applicants of all identities, backgrounds, ages, and abilities to apply.
About The Texas Tribune
Here's what you should know about the Tribune. From day one we've had disruption, innovation and risk-taking in our DNA. We're ambitious and still have the punch-above-your-weight mentality of a scrappy start-up. We want to become the number one media organization in Texas, and we're always looking to expand our boundaries. We're nonprofit because the challenging economic reality for the media these days obligates us to find a different way, reliable and sustainable, to fund serious journalism. We're nonpartisan because we live in the United States of Confirmation Bias — and we don't need to be part of the problem. We don't need to be yet another source of information affirming the voices and perspectives that are already in people's heads. At the same time, nonpartisan is not non-thinking. We call B.S. when B.S. needs to be called.
All of us at the Trib believe the best way to achieve that mission is to resemble the state we cover. We're committed to building an inclusive newsroom for people of all backgrounds and ages, and we're taking steps to meet that commitment. We especially encourage members of traditionally underrepresented communities to apply for this role, including women, people of color, LGBTQ people and people with disabilities.
Learn more about The Texas Tribune here.