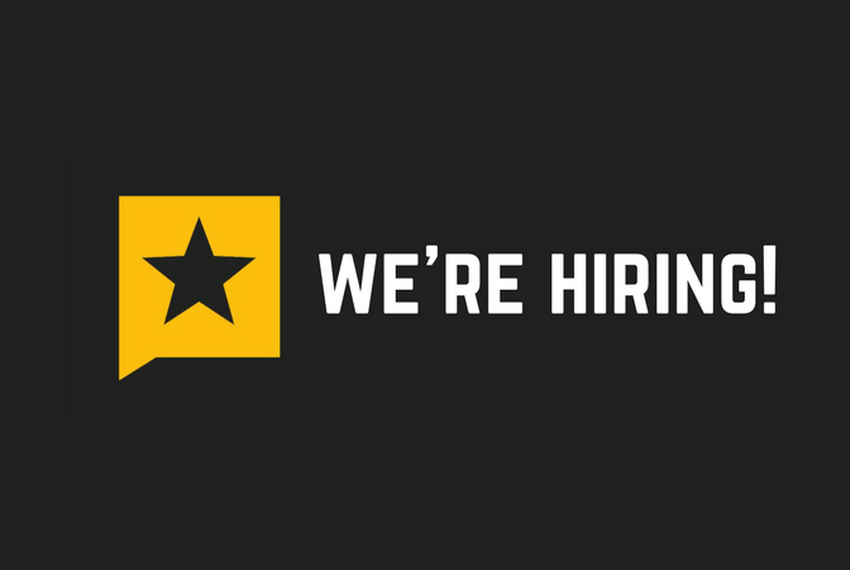 The Texas Tribune is hiring a Membership Manager to oversee our member engagement and retention efforts.Our members make our journalism possible, so it's essential for us to be in community with them and also grow the program to be more inclusive. Our membership program is bigger than it's ever been before — and we want someone to help recruit new evangelists to support our journalism. The Membership Manager will also work to nurture the program and ensure supporters see the worth in supporting the Tribune.The Membership Manager will work to reward our most loyal readers with exclusive experiences that increase donor/subscriber retention. The key to success in this role will be channeling marketing and product skills in support of our mission — reminding Texas Tribune loyalists about the critical part they play in making our work possible, and incentivizing these individuals and others to become evangelists of our mission.
As the Membership Manager, you will:
Drive revenue growth by having responsibility for membership revenue, including recurring memberships, one-time donations and subscriptions
Identify areas of opportunity for growth, conceiving, structuring and membership executing fundraising programs
Execute ongoing membership messaging (including email, website and social copy and collateral)
Coordinate with our newsroom to crowd fund and engage members in response to the news cycle
Administer benefits and premiums, developing exclusive perks and experiences across Texas in coordination with our audience, events, corporate, development and partnership teams
Develop a member/subscriber referral and rewards program
Ensure prompt and professional customer service (by phone, in person in a post-pandemic world or online)
Maintain member/subscriber records within our CRM
Use data to help inform your decision making
We know there are great candidates who won't check all of the boxes below, and we also know you might bring important skills that we haven't considered. If that's you, don't hesitate to apply and tell us about yourself.
The ideal candidate will have:
Excellent verbal and written communication skills
A minimum of two years of experience working either in journalism, development or community management
A positive, self-start attitude and ability to collaborate across departments
Impeccable customer service skills and the confidence to lead a community/crowd
Proficiency in email and social media marketing (paid and organic), preferably solicitation/retention/loyalty marketing
Experience in fundraising and/or marketing
Analytics experience preferred (MS Excel, SalesForce, Google Analytics)
Other experiences that are nice to have but not required include:
Experience running a membership program for a nonprofit
Experience working in a newsroom on email or another public-facing role
Proficiency in CRM software (SalesForce, Raiser's Edge, BlackBox)
About The Texas Tribune
Here's what you should know about the Tribune. From day one we've had disruption, innovation and risk-taking in our DNA. We're ambitious as all get out but still have the punch-above-your-weight mentality of a scrappy start-up. We believe we can meet the demands of our audience and our own expectations for excellence without breaking the bank — or our staff. We understand not everything is a story for us — we have to make choices — but we're always looking to expand our boundaries. We're nonprofit because the challenging economic reality for media these days obligates us to find a different way, reliable and sustainable, to fund serious journalism. We're nonpartisan because we live in the United States of Confirmation Bias — and we don't need to be part of the problem. We don't need to be yet another source of information affirming the voices and perspectives that are already in people's heads. At the same time, nonpartisan is not non-thinking. We call B.S. when B.S. needs to be called.
All of us at the Trib believe the best way to achieve that mission is to resemble the state we cover. We're committed to building an inclusive newsroom for people of all backgrounds and ages, and we're taking steps to meet that commitment. We especially encourage members of traditionally underrepresented communities to apply for this role, including women, people of color, LGBTQ people and people with disabilities.
Location
The Texas Tribune office is located in downtown Austin, steps away from the Texas Capitol building. We have colleagues in the organization that come into the office on a regular basis and colleagues that are based in various cities throughout the United States.
Benefits
This job is full time and has the following benefits:
Medical, vision and dental insurance
A cellphone stipend
20 days of paid time off each year
Up to 16 weeks of paid family leave plus four weeks of additional job protection
401(k) matching
Support for professional training and attending industry conferences
Remote working flexibility
We are an equal opportunity employer and value diversity. We do not discriminate on the basis of race, religion, color, national origin, gender, sexual orientation, age, marital status, veteran status, or disability status.
How to apply
Please submit your application here by Friday, July 2, 2021. Email Bobby Blanchard at bblanchard@texastribune.org with any questions. We can't wait to hear from you!