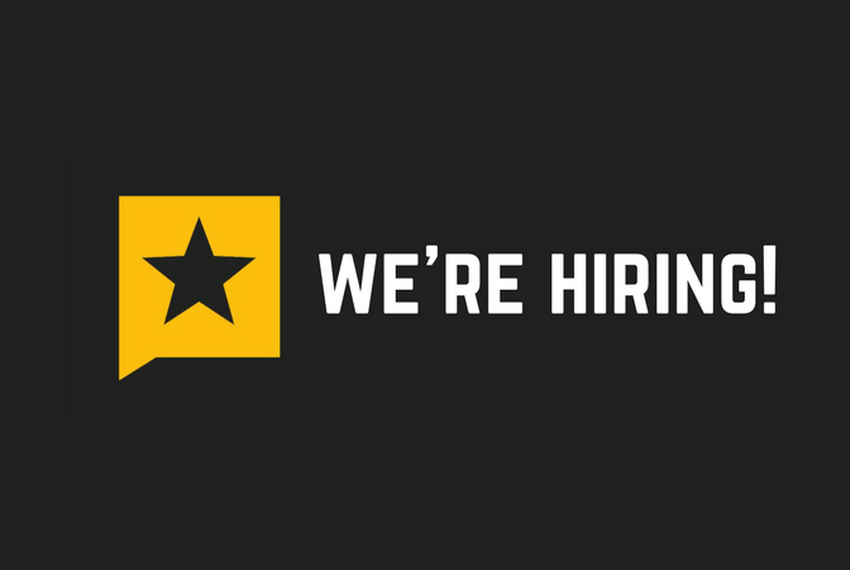 The Texas Tribune design team is looking to add a graphic designer to the team to help with departments across the organization including editorial, business, and events.The graphic designer will report to the Design Director and work closely with the design team for the creation and maintenance of visual solutions for The Texas Tribune's brand and its related products. In order to accomplish this, the designer will bring demonstrated experience with typography, color theory and layout across digital platforms and print examples. The designer will be focusing on digital and print design that adhere to brand guidelines. The designer will also be creating logos and identities for various projects and products for the organization. This individual will also participate, lead ideation and research related to projects and processes that involve a visual focus.
Responsibilities:
Create visual design solutions on various time frames including quick turn and long term projects that involve several months of development
Focus on the creation and maintenance of digital and experiential materials for The Texas Tribune event series
Create logos and identities for products and brands for The Texas Tribune
Work with sponsors and partners to ensure brand guidelines on materials adhere to The Texas Tribune standards
Play a lead role in the management of freelance support when needed
Contribute to brainstorming and planning sessions across departments
Adhere to and improve upon current design guidelines, workflow standards, and platform specifications
Comfortable with the presentation of ideas, mood boards, storyboards, and mockups of visual design ideas
Required Qualifications:
Bachelor's degree in visual design, art or similar formal education experience
3+ years in a similar role in-house or working on a small team at an agency
Successfully communicate conceptual ideas, detailed design, and design rationale, both verbally and visually
Portfolio demonstrating an individual sense of visual aesthetic and style
Portfolio demonstrating visual design utilizing digital skills involving Adobe Illustrator and Photoshop
Collaborative environment receiving and giving feedback on produced work
Adhering to digital workflow guidelines environments involving shared and linked assets
Independently creating designs with little supervision or direction
Stays current with new design trends, standards, tools and workflow
Demonstrated work on marketing campaigns
Demonstrated work on identity and logos
Familiarity with experiential marketing, in-person brand presence and wayfinding specific to events
Comfortable in Mac OS environments and workflows
Preferred Qualifications:
Active in design communities and public speaking at conferences or hosting workshops
Animation and motion graphics experience
Comfortable with website specific design
We know there are great candidates who won't check all of these boxes, and we know you might bring important skills that we haven't considered. If that's you, don't hesitate to apply and tell us about yourself.
This is a full-time, exempt position with the following Texas Tribune benefits:
downtown office with paid parking or commuting stipend
medical, vision and dental insurance
cell phone stipend
20 days of paid time off each year
16 weeks of paid family leave
401(k) matching
support for professional training and attending industry conferences
As a part of our pandemic safety precautions, Texas Tribune employees are working remotely until at least July 2021. This position will eventually be based in Austin.
How to Apply:
Click here to submit your application by June 15, 2021. Please make sure to prepare an online portfolio in advance of your submission. We are not currently taking applications by email.
We can't wait to hear from you.
The Texas Tribune is an Equal Opportunity Employer. We are committed to diversity and building an inclusive environment for all, and we encourage applicants of all identities, backgrounds, ages, and abilities to apply. Learn more about The Texas Tribune here.