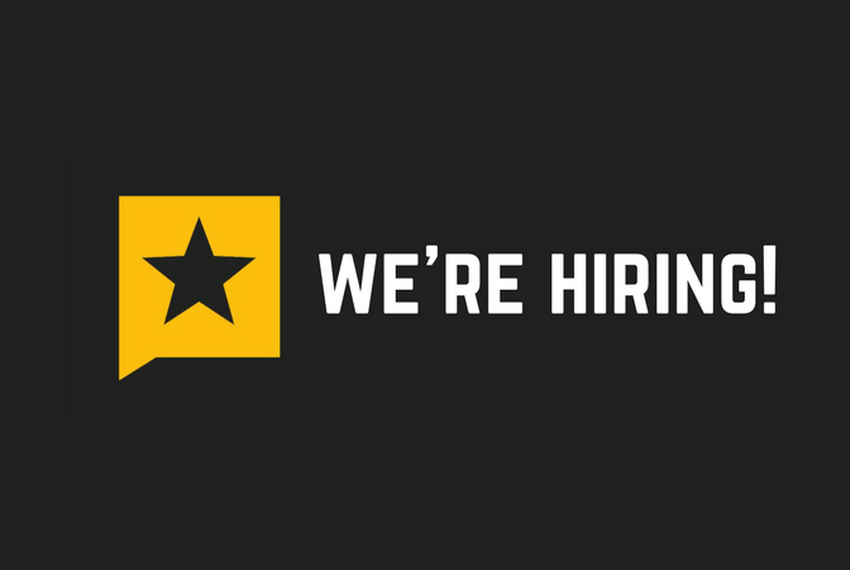 The Texas Tribune, the state's go-to source for Texas politics and public policy news, is hiring a general assignment reporter to cover breaking news, take on selected topics that aren't currently covered by our beat reporters, add depth to our coverage, and seek out stories that reflect and are relevant to Texans' lives. This reporter will be at the center of a growing breaking-news team at the Tribune.
This reporter will focus on writing quick-turn stories off the news of the day or the week. We're looking for a journalist with voracious energy, broad curiosity and ideas on how to best present and deliver the news, someone excited by taking on new topics and working in collaboration with a broad range of colleagues. Versatility, flexibility and nimbleness are a must.
The job is demanding. It could involve filling in temporarily for a beat reporter who's on a fellowship; quickly researching an unexpected development coming out of the state Capitol or the governor's office; preparing advance copy for major news events; writing profiles and obituaries of prominent news figures; and producing public-interest explainers on diverse topics, such as pandemic response strategy, reproductive health laws and mass crisis events.
When not working on those quick-turn stories, the GA reporter is expected to pitch and deliver well-reported stories that help drive the news agenda and show a deep understanding of Texas communities. This reporter will be expected to look for and fill gaps in our coverage and take ownership of some of the emerging issues in the state. There are many topics for which the Tribune doesn't have a beat reporter (yet) — transportation, poverty, disability, religion and faith, military/veterans affairs, LGBTQ+ issues and more. The GA reporter will be welcome to dive into those and other issues, but their first responsibility will be covering the news of the day. Of course, this reporter will also be expected to help with legislative and elections coverage.
This coverage will be informed by the overall news direction and priorities of the Tribune's editors, and will reflect a deeply collaborative approach to working with colleagues on key beats. The position reports to the breaking news editor.
The general assignment reporter will actively participate in Tribune events, and represent the newsroom in broadcast media appearances under the guidance of the chief communications officer.
Salary will vary according to experience; the minimum is $55,000.
Responsibilities:
Write accurate, clear and well-reported stories while facing daily deadlines
Identify and pitch stories on various subjects
Write and update stories on the news of the day
Work with other reporters on various assignments
Collaborate with other departments for various assignments
Occasional travel and work on nights, weekends and holidays
Qualifications:
Bachelor's degree and 1-3 years of relevant experience OR equivalent combination of education and relevant experience.
Terrific news judgment and talent for jumping on quick-turn enterprise writing
A demonstrated ability to work quickly and under tight deadlines
Impeccable reporting, fact-checking and writing skills with a strong familiarity with journalistic ethics and libel law
Strong communication and storytelling skills using AP style and ability to research and fact check information on your own using excellent writing, reporting and editing skills
Spanish-language skills are preferred
We know there are great candidates who won't check all of these boxes, and we also know you might bring important skills that we haven't considered. If that's you, don't hesitate to apply and tell us about yourself. The deadline is Aug. 1.
About The Texas Tribune
Here's what you should know about the Tribune. From day one we've had disruption, innovation and risk-taking in our DNA. We're ambitious as all get out but still have the punch-above-your-weight mentality of a scrappy start-up. We believe we can meet the demands of our audience and our own expectations for excellence without breaking the bank — or our staff. We understand not everything is a story for us — we have to make choices — but we're always looking to expand our boundaries. We're nonprofit because the challenging economic reality for the media these days obligates us to find a different way, reliable and sustainable, to fund serious journalism. We're nonpartisan because we live in the United States of Confirmation Bias — and we don't need to be part of the problem. We don't need to be yet another source of information affirming the voices and perspectives that are already in people's heads. At the same time, nonpartisan is not non-thinking. We call B.S. when B.S. needs to be called.
All of us at the Trib believe the best way to achieve that mission is to resemble the state we cover. We're committed to building an inclusive newsroom for people of all backgrounds and ages, and we're taking steps to meet that commitment. We especially encourage members of traditionally underrepresented communities to apply for this role, including women, people of color, LGBTQ people and people with disabilities.
Location
The Texas Tribune office is located in downtown Austin, steps away from the Texas Capitol building. This position is based in Austin, but we will consider candidates who are based elsewhere in Texas if they have significant experience working independently and can travel occasionally to our Austin office.
Benefits
This is a full-time, exempt position and includes the following benefits:
Downtown office with paid parking or commuting stipend
Medical, vision and dental insurance
A cell phone stipend
20 days of paid time off each year
Up to 16 weeks of paid family leave plus four weeks of additional job protection
401(k) matching
Support for professional training and attending industry conferences
Remote working flexibility
How to Apply
Click here to submit your application by Monday, Aug. 1. Along with a résumé, please submit three writing clips and a cover letter summarizing how you'd approach this job. We can't wait to hear from you.
The Texas Tribune is an Equal Opportunity Employer. We are committed to diversity and building an inclusive environment for all, and we encourage applicants of all identities, backgrounds, ages, and abilities to apply. Learn more about The Texas Tribune here.