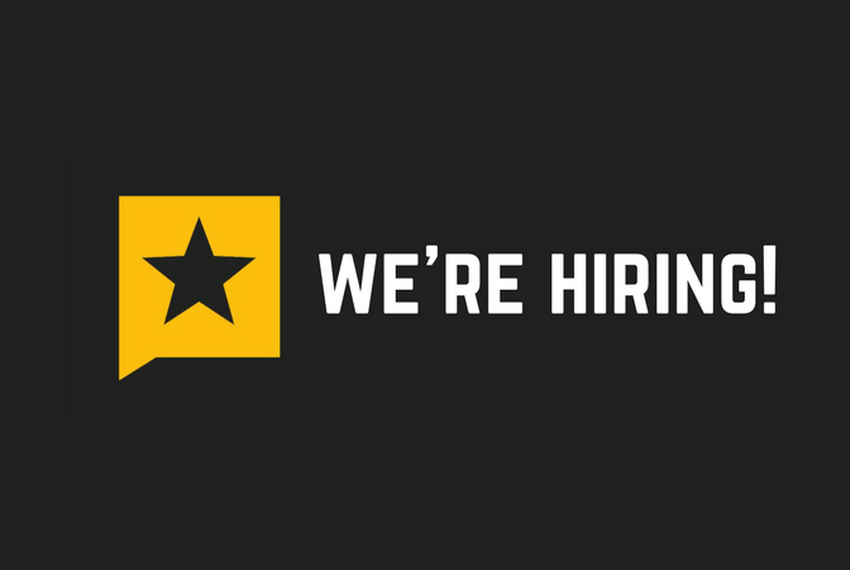 The Texas Tribune is seeking a director of events and live journalism to lead the strategic vision and execution of our in-person, hybrid and all-digital events. The director will provide the lead creative vision behind our live journalism, which includes the Texas Tribune Festival — our annual signature event — and dozens of year-round events across Texas.
The director will be empowered to develop and implement a creative vision of live events for our 13-year-old nonprofit, nonpartisan newsroom. The director is responsible for planning, production and execution of Tribune events, and shares responsibility for meeting journalistic, audience and revenue goals. The events director also oversees strategic planning; venues, permits and contracts; marketing and promotion; registration and ticket sales; out-of-town travel and day-of logistics and on-site registration; A/V production and post-production; and Studio 919, our in-house event space.
The director oversees four full-time direct reports — a deputy events director, an events production coordinator and two A/V professionals — and works with temporary/seasonal contractors. The director also needs to collaborate closely with stakeholders throughout the organization, including our editorial, revenue/sponsorship, development, product/design and marketing/communications teams.
The director does not need to have a journalism background, but experience programming events in current events or related fields (arts, politics, books) is preferred. The director should be passionate about the role of news in fostering civic engagement and democratic participation. We also seek candidates who are committed to reaching new audiences through live journalism, including younger Texans and historically underserved communities.
The director needs to have impeccable interpersonal skills and the ability to work with speakers and moderators.
This position is based in Austin and reports to the editor in chief. The minimum salary is $95,000 but may vary according to experience.
Responsibilities:
Develop and maintain an annual events schedule based on the Tribune's editorial vision, strategic priorities and revenue goals
Play a leading role in programming events, tapping into the Tribune's large network of newsmakers, thinkers and journalists
Manage all aspects of the annual events program, including preparing annual budgets, monitoring expenses, booking venues, etc.
Work with the editor in chief, senior leaders and other stakeholders to bring the Tribune's journalism, editorial priorities, mission and brand to Texas audiences
Lead and manage both employees and contractors, including those working to plan, produce and execute the flagship Texas Tribune Festival each September (including run-of-shows, on-stage logistics and speaker communications)
Oversee Studio 919, the Tribune's on-site events space, and identify customers to rent out the space (maximum capacity roughly 85)
Develop and create new event formats and opportunities
Collaborate with revenue development teams to strategically integrate sponsors and donors and meet event-specific revenue goals
Work with marketing and audience teams to expand audiences for events
Work with reporters and editors who serve as speakers, panelists and moderators
Work closely with designers to ensure the integrity and consistency of the organization's brand identity
Qualifications:
BA/BS degree and 10+ years event planning and production experience including virtual event experience OR equivalent combination of education and relevant experience
2+ years in management and/or an aptitude for building and leading teams with a focus on developing employee professional growth
Aptitude for developing, building and stewarding internal and external stakeholders
Superior project and time management skills, excellent writing and communication skills
Organized and detail-oriented, highly effective at juggling multiple projects on time and on budget
Willingness to travel and work evenings and weekends as needed, approximately 15 - 20 nights each year
Facility with Google Suite, Splash, Zoom, Mailchimp, Airtable, Basecamp and Salesforce
Strong discretion and courtesy when dealing with all Tribune contacts and relationships
Proven ability to remain cool and calm under pressure and work well both independently and on teams
Possess a high degree of adaptability to a continually changing environment
Energized by working in a fast-paced, non-profit journalism environment and have a sincere interest in going above and beyond to further a mission that you believe in
Willingness and ability to adapt to increased demands during Festival planning/production (aka be in "Festival Mode")
Committed to working with intention and rigor, have a great sense of humor and view yourself as someone still learning and growing
A valid driver's license for in-town and out-of-town travel
We know there are great candidates who won't check all of these boxes, and we know you might bring important skills that we haven't considered. If that's you, don't hesitate to apply and tell us about yourself.
About The Texas Tribune
Here's what you should know about the Tribune. From day one we've had disruption, innovation and risk-taking in our DNA. We're ambitious as all get out but still have the punch-above-your-weight mentality of a scrappy start-up. We believe we can meet the demands of our audience and our own expectations for excellence without breaking the bank — or our staff. We understand not everything is a story for us — we have to make choices — but we're always looking to expand our boundaries. We're nonprofit because the challenging economic reality for media these days obligates us to find a different way, reliable and sustainable, to fund serious journalism. We're nonpartisan because we live in the United States of Confirmation Bias — and we don't need to be part of the problem. We don't need to be yet another source of information affirming the voices and perspectives that are already in people's heads. At the same time, nonpartisan is not non-thinking. We call B.S. when B.S. needs to be called.
All of us at the Tribune believe the best way to achieve that mission is to resemble the state we cover. We're committed to building an inclusive newsroom for people of all backgrounds and ages, and we're taking steps to meet that commitment. We especially encourage members of traditionally underrepresented communities to apply for this role, including women, people of color, LGBTQ people and people with disabilities.
Location
The Texas Tribune office is located in downtown Austin, steps away from the Texas Capitol building. This position is based in our Austin office, given that it's a management role with numerous stakeholders.
Benefits
This job is full time and has the following benefits:
Medical, vision and dental insurance
A $50-a-month cellphone stipend
20 days of paid time off each year
12 paid holidays
Up to 16 weeks of paid family leave plus four weeks of additional job protection
Annual 401(k) match of $2,000
A $2,000-a-year stipend for professional training and career development
How to Apply
Submit your application here by Dec. 26, with a résumé and examples of your work, please submit a cover letter detailing your vision for this position and how you would approach the work. We can't wait to hear from you.
The Texas Tribune is an Equal Opportunity Employer. We are committed to diversity and building an inclusive environment for all, and we encourage applicants of all identities, backgrounds, ages, and abilities to apply. Learn more about The Texas Tribune here.