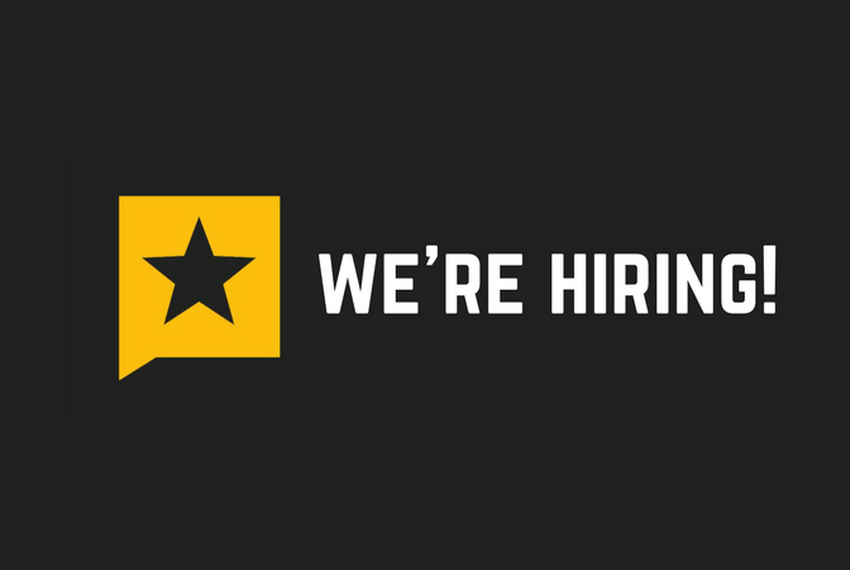 The Texas Tribune, the state's go-to source for Texas politics and public policy news, is seeking a dynamic newsroom leader to serve as director of editorial recruitment, training and career development.
This editor will play a central role in the leadership of the Tribune, a nonprofit, nonpartisan newsroom that has covered Texas public policy, politics, government and statewide issues since 2009.
The Tribune tries to do great work by being a great place to work and a model in the growing field of nonprofit journalism. We are looking for a leader who will help put us at the cutting edge of recruitment and hiring; training and career development; and our robust fellowship program, which employs about 30 students each year in demanding roles in which they work alongside our seasoned journalists.
This full-time management position will report directly to the editor-in-chief and will be consulted on all significant decisions involving recruitment, career development and retention. The editor will work closely with the human resources director on strategy, workforce development, retention and career development. This editor should have exceptional communication skills and have a passion for teamwork, iteration, and creativity in helping build a dynamic newsroom.
The salary for this position starts at $90,000.
Responsibilities:
Working with the editor-in-chief and director of human resources to create a vision and a pipeline for newsroom talent acquisition and career paths, including identifying and cultivating future employees and future newsroom leaders to address The Tribune's current and anticipated needs.
Developing mentorship plans for early- and mid-career employees and succession planning in partnership with newsroom editors with the intention of facilitating employee engagement and enhancing performance.
Leading newsroom training for editors with a focus on management and leadership, and for reporters with an emphasis on the building blocks of reporting, from source development to beat coverage to best practices for reporting on diverse communities.
Advising newsroom editors on recruiting strategies that align with the Tribune's commitment to a diverse and inclusive newsroom.
Developing and preparing reports that capture the progress and efficacy of newsroom recruiting strategies and training initiatives.
Working with the human resources director to manage and build on our renowned fellowship program to develop the preeminent teaching newsroom in the country. This includes recruiting, selecting and managing fellows, maintaining relationships with college journalism programs and operating the program.
Representing the Tribune at various journalism conferences and coordinating conference participation for newsroom colleagues.
Work with Tribune staff to secure fellowships, grants, awards and training opportunities for our staff.
Preparing annual reports on the Tribune's diversity efforts and maintaining and developing our ongoing source diversity project.
Minimum qualifications:
Bachelor's degree in a related field and 5 + years of newsroom editing or management experience OR equivalent combination of education and relevant experience
Proven experience mentoring and recruiting journalists through either leadership, effective interpersonal relationships, training or workplace collaboration.
Demonstrated experience of building relationships with key stakeholders to achieve programmatic goals and objectives.
Preferred qualifications:
Advanced degree in a related field
Spanish proficiency (written and spoken)
Experience with recruitment, training and career development in a journalism organization.
We know there are great candidates who won't check all of the boxes above, and we also know you might bring important skills that we haven't considered. If that's you, don't hesitate to apply and tell us about yourself.
As a part of our pandemic safety precautions, Tribune offices are open but some employees are working remotely. This position will eventually be based in Austin.
About The Texas Tribune
Here's what you should know about the Tribune. From day one we've had disruption, innovation and risk-taking in our DNA. We're ambitious as all get out but still have the punch-above-your-weight mentality of a scrappy start-up. We believe we can meet the demands of our audience and our own expectations for excellence without breaking the bank — or our staff. We understand not everything is a story for us — we have to make choices — but we're always looking to expand our boundaries. We're nonprofit because the challenging economic reality for media these days obligates us to find a different way, reliable and sustainable, to fund serious journalism. We're nonpartisan because we live in the United States of Confirmation Bias — and we don't need to be part of the problem. We don't need to be yet another source of information affirming the voices and perspectives that are already in people's heads. At the same time, nonpartisan is not non-thinking. We call B.S. when B.S. needs to be called.
All of us at the Trib believe the best way to achieve that mission is to resemble the state we cover. We're committed to building an inclusive newsroom for people of all backgrounds and ages, and we're taking steps to meet that commitment. We especially encourage members of traditionally underrepresented communities to apply for this role, including women, people of color, LGBTQ people and people with disabilities.
Location
The Texas Tribune office is located in downtown Austin, steps away from the Texas Capitol building. This position is based in Austin. We have colleagues in the organization that come into the office on a regular basis and colleagues that are based in various cities throughout the United States.
Benefits
This job is full time and has the following benefits:
Medical, vision and dental insurance
A cell phone stipend
20 days of paid time off each year
Up to 16 weeks of paid family leave plus four weeks of additional job protection
401(k) matching
Support for professional training and attending industry conferences
Remote working flexibility
How to Apply
Submit your application here by December 15 with a resume and examples of your work, please submit a cover letter detailing your vision for this position and how you would approach the work. We can't wait to hear from you.
The Texas Tribune is an Equal Opportunity Employer. We are committed to diversity and building an inclusive environment for all, and we encourage applicants of all identities, backgrounds, ages, and abilities to apply. Learn more about The Texas Tribune here.