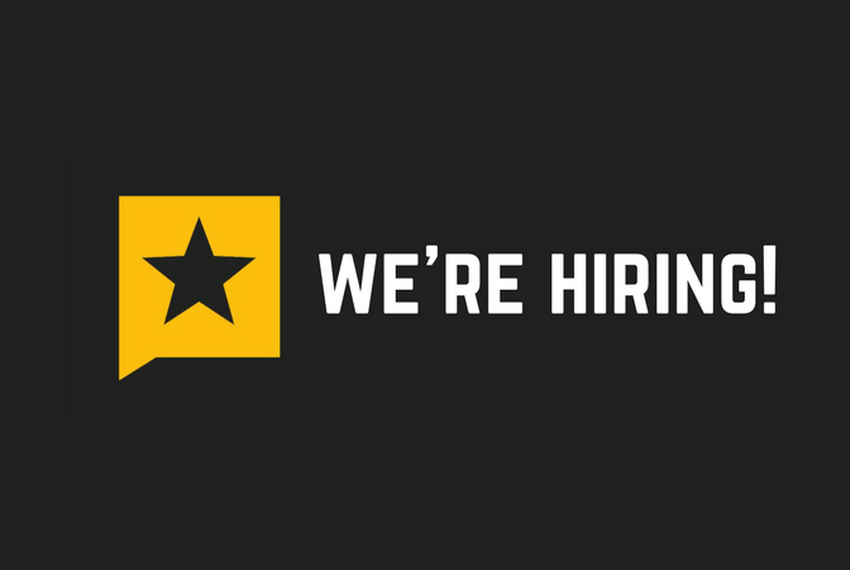 We're hiring a director of audience growth and engagement to lead our efforts at becoming a newsroom for all Texans and anyone interested in Texas.
This senior newsroom leader will be in charge of a team (currently 8 employees) who oversee our newsletters, membership program, social media, and service and engagement journalism.
Founded in 2009, The Texas Tribune has become one of the largest nonprofit newsrooms in America. We're read by more than 3 million users each month and our newsletters go to about 200,000 readers. But we have a long way to go to reach the 30 million people of Texas and the many other people with an interest in Texas and its future. In particular, we need to make greater strides in reaching younger readers, communities of color, rural communities and other constituencies who have traditionally been underserved by legacy news outlets.
The director of audience growth and engagement will be a consummate collaborator who will work hand-in-hand with our data, product/tech, marketing/comms, news, events and revenue/development teams. The right candidate will be a journalistic leader who is passionate about online storytelling, has a nuanced understanding of audience analytics and data, and is filled with ideas for making complex topics accessible and engaging for large audiences.
Responsibilities:
Implement a strategy for sustained audience growth across platforms (web, mobile, audio, video, social media)
Oversee social media and newsletters strategy
Accelerate the growth of our membership program, which recently passed a milestone of 10,000 members
Identify and edit service journalism that helps Texans make sense of their state, and become more engaged, informed and empowered citizens
Represent the Tribune at in-person or virtual events and networking functions
Occasional travel required throughout Texas
Qualifications:
5+ years of journalism experience, including management of people, coverage and/or processes
Impeccable news judgment, and the ability to originate creative, thoughtful coverage
Excellent verbal and written communication skills
Ability to work independently; disciplined self-starter
Ability to learn quickly and thrive in a fast-paced environment
Comfortable in an intense and high-growth entrepreneurial environment
Ability to travel occasionally throughout the state; valid driver's license required
We know there are great candidates who won't check all of these boxes, and we also know you might bring important skills that we haven't considered. If that's you, don't hesitate to apply and tell us about yourself.
This position is based in Austin. Minimum salary is $90,000.
Benefits
This job is full-time and has the following benefits:
Medical, vision and dental insurance
A $50-a-month cell phone stipend
20 days of paid time off each year
12 paid holidays
Up to 16 weeks of paid family leave plus four weeks of additional job protection
Annual 401(k) match of $2,000
$2,000 a year for professional training and career development
Remote working flexibility
About The Texas Tribune
Here's what you should know about the Tribune. From day one we've had disruption, innovation and risk-taking in our DNA. We're ambitious as all get out but still have the punch-above-your-weight mentality of a scrappy start-up. We believe we can meet the demands of our audience and our own expectations for excellence without breaking the bank — or our staff. We understand not everything is a story for us — we have to make choices — but we're always looking to expand our boundaries. We're nonprofit because the challenging economic reality for media these days obligates us to find a different way, reliable and sustainable, to fund serious journalism. We're nonpartisan because we live in the United States of Confirmation Bias — and we don't need to be part of the problem. We don't need to be yet another source of information affirming the voices and perspectives that are already in people's heads. At the same time, nonpartisan is not non-thinking. We call B.S. when B.S. needs to be called.
All of us at the Trib believe the best way to achieve that mission is to resemble the state we cover. We're committed to building an inclusive newsroom for people of all backgrounds and ages, and we're taking steps to meet that commitment. We especially encourage members of traditionally underrepresented communities to apply for this role, including women, people of color, LGBTQ people and people with disabilities.
How to Apply
Submit your application here by February 13, with a résumé and cover letter.
The Texas Tribune is an Equal Opportunity Employer. We are committed to diversity and building an inclusive environment for all, and we encourage applicants of all identities, backgrounds, ages, and abilities to apply. Learn more about The Texas Tribune here.