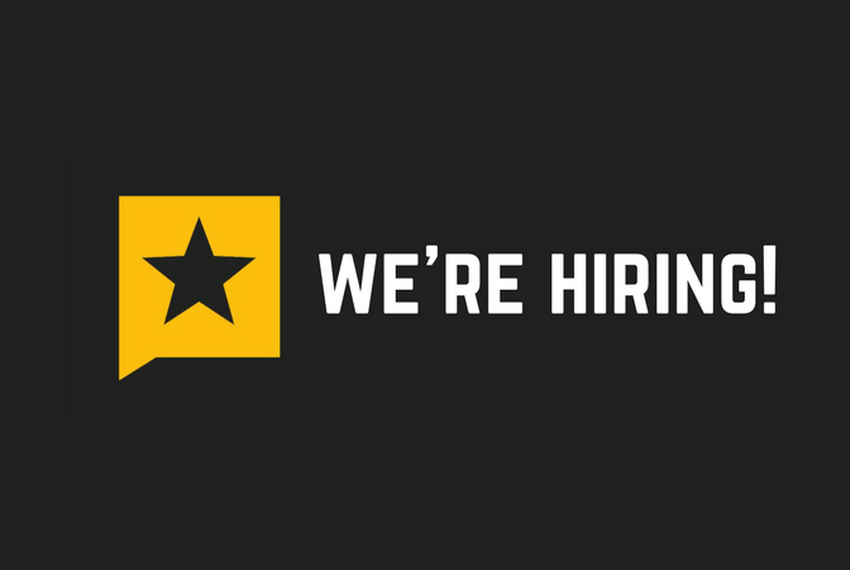 The Texas Tribune, the state's go-to source for Texas politics and public policy news, is seeking a full-time democracy reporter to cover threats to democracy.
This is an essential beat and we are seeking a journalist who is unafraid to examine extremism, misinformation, disinformation and even political violence. The job requires engagement with researchers and scholars; law enforcement officers and prosecutors; political activists and entrepreneurs; and organizers and members of online political communities.
This reporter will scrutinize, challenge and contextualize misinformation, conspiracy theories, hoaxes, and other falsehoods — no matter their origin — and we will do so in a manner that is helpful and humble, recognizing that it is far more useful to explain how certain misinformation spreads and why people believe it than to simply declare it false.
This reporter will also observe online message boards, chat and text groups, dark web sites and other forums (such as 8chan, Reddit, etc.) where extremist messages flourish and find large followings. The reporter will track the impact of these ideas on legislation and electoral politics and the consequences for public safety and for democratic stability.
This is a new beat for the Tribune, and an intense one. The Tribune will make certain that this reporter is equipped with the online tools needed to protect their own privacy and safety, which are always more important than any story.
This beat is similar in spirit to the "democracy beats" being created in other newsrooms, including the Associated Press and the Washington Post. This reporter will be part of our core politics team, and will also work with our election administration reporter, part of a collaboration with Votebeat. The reporter needs to be a consummate collaborator because misinformation — sadly — is becoming a part of every beat: health care, voting, education, etc.
America and Texas are at a point at which formal political actors — executives, lawmakers, judges, regulators — are no longer the only political actors to which we must pay attention. Media personalities, social media provocateurs, purveyors of conspiracy theories, whistleblowers and hackers, and even foreign state actors are major participants in the information ecosystem.
The perfect fit for this position is an aggressive reporter and careful writer who cherishes democracy, can empathize with people of many different political persuasions, and is passionate about locating sources, including in hard-to-find online communities. A thick skin will be helpful, given the intense nature of the subject matter. This position can be based in Austin, Dallas or Houston.
This position will report to the Politics Editor.
The salary for this position will vary depending on qualifications; the minimum is $65,000.
Responsibilities:
Provide aggressive, frequent coverage of extremism, misinformation, threats, conspiracy theories, hoaxes and other threats to democracy.
Keep aggressive track of the various online and other platforms where such threats percolate and are then distributed to the wider world, including through social media.
Closely follow organizations that monitor hate and extremism, as well as highly ideological, nontraditional media sources.
Collaborate with other beat reporters on areas where misinformation and policy intersect.
Collaborate with our Audience, Multimedia, Data Visuals and Photo teams to ensure we have rich storytelling that addresses what Texans want and need.
Occasionally do radio or TV interviews on behalf of the Tribune, taking clear to present analysis, not opinion.
Occasionally interview speakers on panel discussions, for example at the Texas Tribune Festival.
All reporters and editors at The Texas Tribune are responsible for occasional evening, weekend and holiday work, as well as general assignment shifts as news demands.
Qualifications:
BA/BS degree and 5+ years of relevant experience OR equivalent combination of education and relevant experience.
Experience covering law, politics and government.
Experience and a deep knowledge of Texas geography, politics and government is preferred, but not mandatory.
A clear ability to work quickly, and under tight deadlines
A deep commitment to and enthusiasm for enterprise reporting
Evidence of strong reporting, fact-checking and writing skills and a firm grasp of AP style
Strong familiarity with journalistic ethics and libel law
A clear desire and proven ability to collaborate with other colleagues across the organization
We know there are great candidates who won't check all of these boxes, and we also know you might bring important skills that we haven't considered. If that's you, don't hesitate to apply and tell us about yourself.
About The Texas Tribune
Here's what you should know about the Tribune. From day one we've had disruption, innovation and risk-taking in our DNA. We're ambitious as all get out but still have the punch-above-your-weight mentality of a scrappy start-up. We believe we can meet the demands of our audience and our own expectations for excellence without breaking the bank — or our staff. We understand not everything is a story for us — we have to make choices — but we're always looking to expand our boundaries. We're nonprofit because the challenging economic reality for media these days obligates us to find a different way, reliable and sustainable, to fund serious journalism. We're nonpartisan because we live in the United States of Confirmation Bias — and we don't need to be part of the problem. We don't need to be yet another source of information affirming the voices and perspectives that are already in people's heads. At the same time, nonpartisan is not non-thinking. We call B.S. when B.S. needs to be called.
All of us at the Trib believe the best way to achieve that mission is to resemble the state we cover. We're committed to building an inclusive newsroom for people of all backgrounds and ages, and we're taking steps to meet that commitment. We especially encourage members of traditionally underrepresented communities to apply for this role, including women, people of color, LGBTQ people and people with disabilities.
Location
The Texas Tribune office is located in downtown Austin, steps away from the Texas Capitol building. This position can be based in Austin, or Dallas or Houston with an expectation of periodic travel to the state capital.
Benefits
This job is full time and has the following benefits:
Medical, vision and dental insurance
A $50-a-month cellphone stipend
20 days of paid time off each year
12 paid holidays
Up to 16 weeks of paid family leave plus four weeks of additional job protection
Annual 401(k) match of $2,000
Support for professional training and career development
Remote working flexibility
How to Apply
Submit your application here by August 14, with a resume and examples of your work, please submit a cover letter detailing your vision for this position and how you would approach the work. We can't wait to hear from you.
The Texas Tribune is an Equal Opportunity Employer. We are committed to diversity and building an inclusive environment for all, and we encourage applicants of all identities, backgrounds, ages, and abilities to apply. Learn more about The Texas Tribune here.