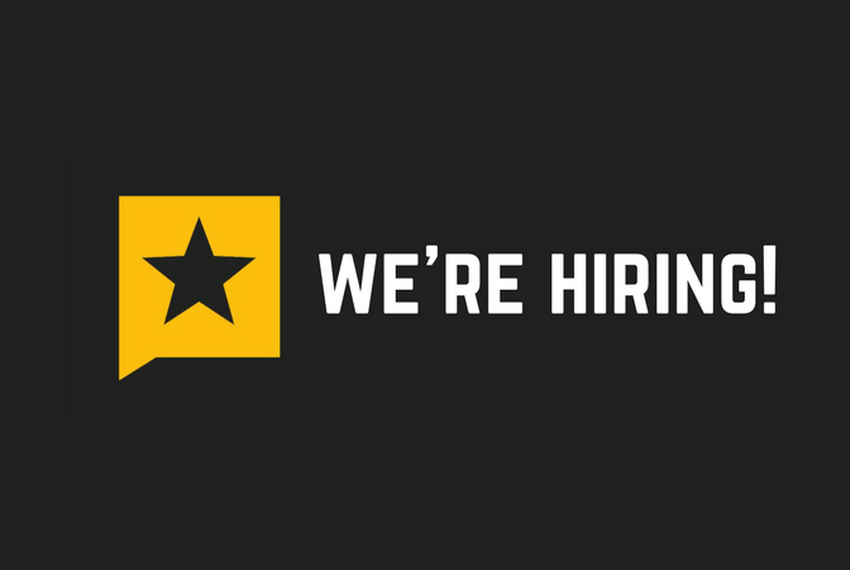 The Texas Tribune and ​​ProPublica are hiring a data reporter to join our shared investigative team. The individual will be instrumental in our coverage of important accountability stories throughout Texas.
The data reporter position is crucial to the ambitious stories the team produces, including an examination of the worst carbon monoxide poisoning catastrophe in recent U.S. history that won the state's highest investigative prize and a first-of-its-kind analysis of thousands of records that showed how soldiers are more likely to be detained for drugs than sexual assault in the U.S. Army.
As part of this joint unit, the data reporter will work with two award-winning newsrooms. They'll be part of the Tribune's data visuals team and will also work closely with ProPublica's data team. Our organizations are devoted to digging for the truth and to holding the powerful accountable on behalf of Texans.
This data reporter will be an employee of The Texas Tribune but will work with editors and staffers at both news organizations. The team is based in the Tribune newsroom in Austin, but the reporter can live anywhere in Texas. They will report to Chris Essig, data visuals editor at the Tribune, Hannah Fresques, deputy data editor at ProPublica and Zahira Torres, the editor for the investigative unit. The minimum salary for this position is $80,000, but may vary depending on experience.
We're looking for a data reporter who will:
Wrangle data, including requesting it, collecting it, analyzing it and preparing it for publication.
Interrogate databases to find trends, patterns and outliers — the stories hidden in the noise.
Develop accountability stories by combining data analysis, interviews and on-the-ground reporting with excellent storytelling.
Brainstorm with other investigative reporters on how to use complicated datasets for long-term projects.
Bulletproof and spot-check data work done by other journalists on the team.
Teach and encourage best practices with data.
Work with some of the best reporters in Texas on some of the biggest projects in investigative and data journalism.
The ideal candidate will have:
3+ years experience with a proven track record of insightful, skeptical data querying. Prior journalism experience is a definite plus, but it's not a requirement. Most important is evidence of a curious, questioning mind.
Excellent interpersonal skills, solid editorial judgment and the ability to write cleanly and accurately on deadline.
Extensive experience with scraping, cleaning and analyzing data in your favorite tool of choice, such as Python, SQL or R. Fluency in at least one of these languages is a must, being comfortable working in others is even better.
Experience with best practices in data journalism, including a careful eye for detail. Your code should be well-documented and reproducible.
The ability to spin many plates. You'll be working with reporters with different backgrounds, and will be managed by editors at two news organizations. You'll need to stay organized, focused and proactive.
The self-discipline to work independently, as well as an eagerness to work with teammates and reporters from outside news organizations on collaborative projects.
A commitment to being a decent human being.
A bachelor's degree is required. A degree in journalism or a quantitative field is a plus.
We know there are great candidates who won't fit everything we've described above, or who have important skills we haven't thought of. If that's you, don't hesitate to apply and tell us about yourself.
About The Texas Tribune
Here's what you should know about the Tribune. From day one we've had disruption, innovation and risk-taking in our DNA. We're ambitious as all get out but still have the punch-above-your-weight mentality of a scrappy start-up. We believe we can meet the demands of our audience and our own expectations for excellence without breaking the bank — or our staff. We understand not everything is a story for us — we have to make choices — but we're always looking to expand our boundaries. We're nonprofit because the challenging economic reality for media these days obligates us to find a different way, reliable and sustainable, to fund serious journalism. We're nonpartisan because we live in the United States of Confirmation Bias — and we don't need to be part of the problem. We don't need to be yet another source of information affirming the voices and perspectives that are already in people's heads. At the same time, nonpartisan is not non-thinking. We call B.S. when B.S. needs to be called.
All of us at the Trib believe the best way to achieve that mission is to resemble the state we cover. We're committed to building an inclusive newsroom for people of all backgrounds and ages, and we're taking steps to meet that commitment. We especially encourage members of traditionally underrepresented communities to apply for this role, including women, people of color, LGBTQ people and people with disabilities.
Location
The Texas Tribune office is located in downtown Austin, steps away from the Texas Capitol building. This position can be based anywhere in Texas, with an expectation of periodic travel to the state capital.
Benefits
This job is full time and has the following benefits:
Medical, vision and dental insurance
A $50-a-month cell phone stipend
20 days of paid time off each year
12 paid holidays
Up to 16 weeks of paid family leave plus four weeks of additional job protection
Annual 401(k) match of $2,000
$2,000 a year for professional training and career development
Remote working flexibility
How to Apply
Submit your application here by Dec. 18, with a résumé and examples of your work, as well as a cover letter detailing your vision for this position and how you would approach the work. We can't wait to hear from you.
The Texas Tribune is an Equal Opportunity Employer. We are committed to diversity and building an inclusive environment for all, and we encourage applicants of all identities, backgrounds, ages, and abilities to apply. Learn more about The Texas Tribune here.