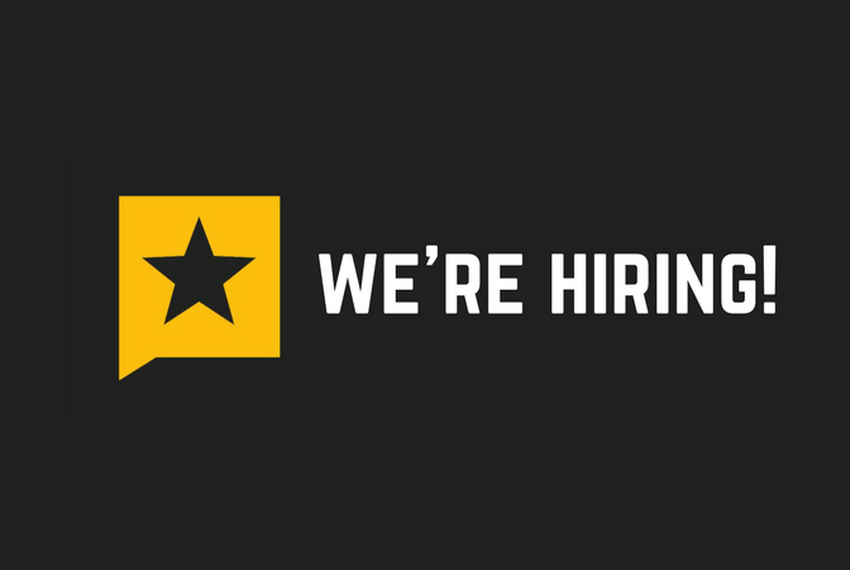 The Texas Tribune is hiring a full-time copywriter responsible for writing clear, compelling copy for use across various media including email, web, print and social and will work organization-wide to support brand, marketing, events and membership initiatives.
The copywriter will use persuasive copy to captivate readers and spur action by writing in a conversational voice and using easy-to-understand language that puts the reader first. This role supports our mission by crafting the messages that tell the story of The Tribune and the work that we do on behalf of Texans. This position reports to the Chief Communications Officer.
Responsibilities:
Conceive and write display copy across all platforms that reflects The Tribune's voice and achieves revenue and membership goals
Collaborate with and project manage shared tasks related to marketing, membership, events and design teams to develop, refresh and templatize our approaches and formats for ongoing campaigns and programs across platforms
Programs and communications including strategic marketing, events and member programs, B2B communications with sponsors and advertisers, and The Texas Tribune Festival
This role will also be responsible for managing and reviewing any marketing copy by vendors or partners to ensure consistency with brand principles and guidelines
Occasional email production via Mailchimp in partnership with other teams
Qualifications:
3+ years of experience in copywriting, digital marketing or communications
Proven experience writing high-engagement content that provokes action and conversions across social, digital, print and broadcast media
Demonstrated understanding of digital media best practices for copy writing and audience trends across channels
Familiarity with AP style
Comfortable meeting deadlines in a fast-paced environment
Detail-oriented with the ability to multitask and prioritize
We know there are great candidates who won't check all of these boxes, and we also know you might bring important skills that we haven't considered. If that's you, don't hesitate to apply and tell us about yourself.
The position can be remote from anywhere in Texas or based at our headquarters in Austin, TX. The minimum salary is $60,000/year and will depend on experience.
Benefits
This job is full-time and includes the following benefits:
Medical, vision and dental insurance
A $50-a-month cell phone stipend
20 days of paid time off each year
12 paid holidays
Up to 16 weeks of paid family leave plus four weeks of additional job protection
Annual 401(k) match of $2,000
$2,000 a year for professional training and career development
Remote working flexibility
About The Texas Tribune
Here's what you should know about the Tribune. From day one we've had disruption, innovation and risk-taking in our DNA. We're ambitious as all get out but still have the punch-above-your-weight mentality of a scrappy start-up. We believe we can meet the demands of our audience and our own expectations for excellence without breaking the bank — or our staff. We understand not everything is a story for us — we have to make choices — but we're always looking to expand our boundaries. We're nonprofit because the challenging economic reality for media these days obligates us to find a different way, reliable and sustainable, to fund serious journalism. We're nonpartisan because we live in the United States of Confirmation Bias — and we don't need to be part of the problem. We don't need to be yet another source of information affirming the voices and perspectives that are already in people's heads. At the same time, nonpartisan is not non-thinking. We call B.S. when B.S. needs to be called.
All of us at the Trib believe the best way to achieve that mission is to resemble the state we cover. We're committed to building an inclusive newsroom for people of all backgrounds and ages, and we're taking steps to meet that commitment. We especially encourage members of traditionally underrepresented communities to apply for this role, including women, people of color, LGBTQ people and people with disabilities.
How to Apply
Click here to submit your application by December 11. We can't wait to hear from you.
The Texas Tribune is an Equal Opportunity Employer. We are committed to diversity and building an inclusive environment for all, and we encourage applicants of all identities, backgrounds, ages, and abilities to apply. Learn more about The Texas Tribune here.