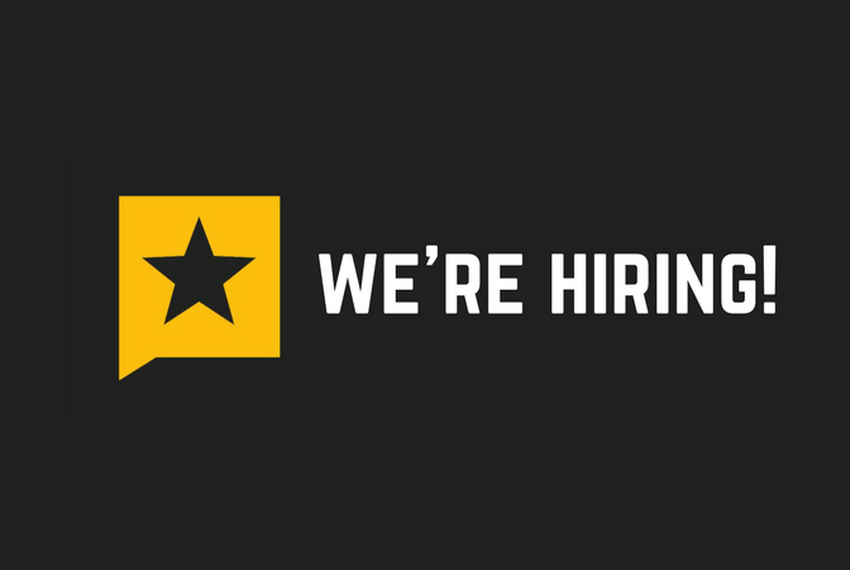 We're hiring a chief product officer to lead our efforts at reaching more people in more places and in more ways, on more platforms and devices, through more partners, and in more venues. Job No. 1 for this newsroom pro is the delivery of our award-winning reporting. It's about facilitating connection, engagement and loyalty. It's about achieving innovative and sustainable ends, through the creative use of design and the smart application of technology.
The chief product officer spearheads the development of products and brands that inform and engage Texans in alignment with our strategic plan. The CPO marshals resources in close coordination with the editorial and revenue teams to maintain the organization's product roadmap, to ensure we provide an optimal user experience, and to meet journalistic, audience and business goals. A key member of our senior management team with responsibility for budgeting and priority-setting across the organization, the CPO works hand in glove with the editor-in-chief. The CPO also has out-of-the-office obligations — to model best practices by representing the Tribune and our industry at conferences and in speeches around the country and the world.
Responsibilities of the chief product officer include:
Overseeing our development cycle, from the definition of product objectives and revenue opportunities to concept development, design and prototyping; from production, user testing and QA to deployment and measurement
Enlisting cross-departmental stakeholders in evaluating new products against market opportunities and our strategic goals
Overseeing loyalty programming in support of our reader revenue goals and maintaining a user management system in service of our most loyal news consumers
Managing technology resources to ensure web applications are optimized for maximum performance and accessibility while minimizing technical debt
Implementing an iterative, user-driven design and development process that employs analytics and testing to create and improve products in alignment with strategic audience and business goals
Guiding strategic decisions on the products underpinning our storytelling and revenue generation, such as CMS, CRM, ad delivery and donation processing systems
Fostering a culture of experimentation, collaboration and innovation that supports user research, concepting and testing of new products and user experiences
Here's what you should know about the Tribune. From day one we've bear-hugged our public-service mission: to inform and engage Texans about Texas politics, public policy and matters of statewide concern. We've always had disruption, innovation, and risk-taking in our DNA. We're ambitious as all get out but still have the punch-above-your-weight mentality of a scrappy start-up. We believe we can meet the demands of our audience and our own expectations for excellence without breaking the bank — or our staff. We understand not everything is a story for us — we have to make choices — but we're always looking to expand our boundaries as long as we serve our audience. We're nonprofit because the challenging economic reality for media these days obligates us to find a different way, reliable and sustainable, to fund serious journalism. We're nonpartisan because we live in the United States of Confirmation Bias — and we don't need to be part of the problem. We don't need to be yet another source of information affirming the voices and perspectives that are already in people's heads. At the same time, nonpartisan is not nonthinking. We call B.S. when B.S. needs to be called.
All of us at the Trib believe the best way to achieve that mission is to resemble the state we cover. We're committed to building an inclusive newsroom for people of all backgrounds and ages, and we're taking steps to meet that commitment. We especially encourage members of traditionally underrepresented communities to apply for the chief product officer job, including women, people of color, LGBTQ people and people with disabilities.
After 11 years in operation, we're rightly celebrated as a success, as a best-practices lab for the evolution and transformation of the news business, but we don't run in place. Our revenue is greater this year than last, and will be even greater next year. Same for our audience and staff size. Join us — lead us — as we launch ahead into the next 11 years and beyond.
This job is full time and has the following benefits:
medical, vision and dental insurance
a cellphone stipend
20 days of paid time off each year
up to 16 weeks of paid family leave plus four weeks of additional job protection
401(k) matching
support for professional training and attending industry conferences
How to apply:
Please submit your application here by June 11, 2021. Email Tribune CEO Evan Smith at esmith@texastribune.org with any questions. We can't wait to hear from you.