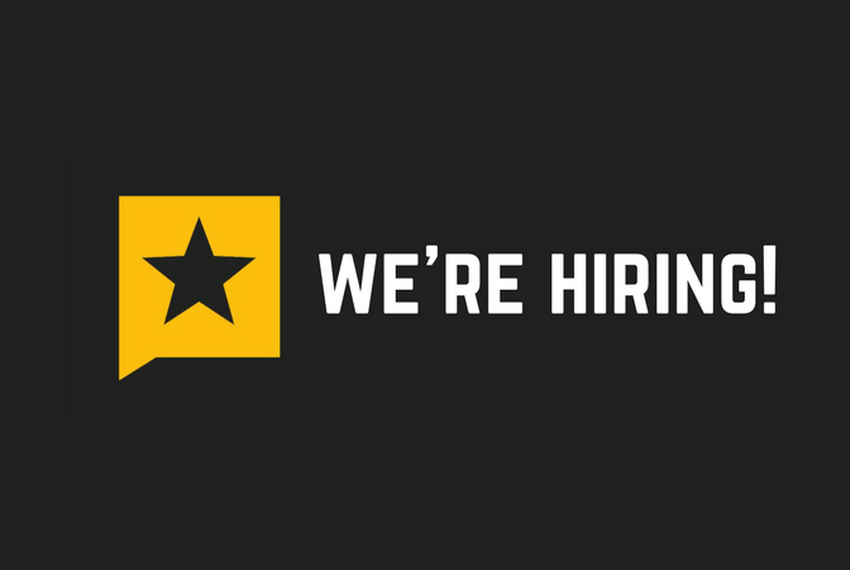 The Opportunity
The Texas Tribune, a pioneer and model for nonprofit newsrooms throughout the country, is launching a search for a successor to its current CEO, Evan Smith, who is stepping down after 13 years of dynamic, visionary leadership. This is a significant inflection point for the organization as it recruits a CEO to succeed a founder who is both a highly respected and accomplished leader.
The next CEO will have the opportunity to create an exciting new chapter for The Texas Tribune. Building on a solid organizational base, this leader will work with a strong staff, a new Editor in Chief and a dedicated and committed Board. This CEO will explore new ways to evolve the organization in the context of the current trends and issues facing the news industry, the journalism profession and the state of Texas. She/he will provide overarching general management in all of the Tribune's work by championing journalistic excellence, spearheading robust fundraising and development initiatives and maintaining financially sound, thoughtful and inclusive business operations.
Please see the announcement regarding Evan Smith's departure HERE. Smith will support the next CEO in a transition to help ensure her/his success.
About The Texas Tribune
Mission and History: The Texas Tribune is the only member-supported, digital-first, nonpartisan media organization that informs Texans — and engages with them — about public policy, politics, government and statewide issues.
In 2009, the number of professional journalists covering Texas politics, government and public affairs from the Capitol full time was in steady decline, shrinking the amount of information available to Texans about their elected representatives, their tax dollars, their government and the civic projects going on in their own hometowns. As a response to this and to the technological changes transforming the news media, John Thornton, a longtime venture capitalist in Austin and a passionate believer in public media, joined forces with Evan Smith, veteran editor-in-chief of Texas Monthly and television host, and Ross Ramsey, longtime owner and editor of Texas Weekly, the state's premier newsletter on politics and government. Together, they set out to reinvent the business model for providing statewide news for a mass audience.
Today, this model is being replicated in cities and regions throughout the country. The Tribune is an established leader in digital-first journalism, devoted to informing Texans through in-depth investigations and rigorous enterprise, breaking news and beat reporting informed by data and statewide events. The newsroom covers a range of topics, including public and higher education, health and human services, immigration and the border, transportation, criminal justice and energy and the environment.
The Tribune produces robust, nonpartisan journalism in a range of formats — including its website, texastribune.org; podcasts; original video; data visualizations and easily searchable databases. In all these forms, it brings greater transparency and accountability to public policy, politics and government. A testament to this is the more than 125 awards presented to The Tribune's journalists for outstanding enterprise, investigative and data journalism. These include numerous national and regional Edward R. Murrow Awards, several Society of Professional Journalists Awards and the distinguished Peabody Award for its web project, "Hell and High Water."
Texas
Texas is home to five of the 12 most populous cities in the country, has the ninth-largest economy in the world, produces the most crude oil and wind power of any state, has the second-highest public school and higher ed enrollment of any state and has the most contiguous miles with the Mexican border of any state. The challenges facing the nation are magnified here, from the state's sky-high rate of uninsured residents to its abysmal rankings on everything from voter turnout to high school graduation rates. On virtually every issue, and in its fast-changing demographics, Texas is a bellwether — "As Texas goes, so goes the nation."
As such, The Texas Tribune newsroom strives to:
Own breaking and developing stories on state politics and policy that have repercussions beyond the state capitol.
Hold those in power accountable for their actions while amplifying the voices of the people they serve.
Write stories and produce projects that have a lasting impact on and relevance to a broad audience of Texans.
Share its journalism and resources widely and freely with other state and national news organizations.
Connect and engage with the Tribune's audience through the journalism it produces — on its website, through social media and at in-person events.
Be a model for transparency and ethical conduct.
Set a standard for effective business operations and financial sustainability in the nonprofit news industry.
Financial Performance
A 501(c)3 nonprofit organization, The Tribune raised $100 million in its first 12 years. The organization is in strong financial health and is supported by a diverse group of philanthropic, corporate sponsorship and earned revenue sources from around the state and across the nation. In 2021, individual contributions made up 28% of The Tribune's revenue, foundations contributed 26%, website sponsorship brought in 20%, events added 13%, and memberships and earned revenue provided 8.5% and 4.5%, respectively.
Audience Growth
In 2021, The Tribune's website garnered an average of 3.8 million unique users each month — double its 2019, pre-pandemic audience. Fifty-one percent of site readers in 2021 came from around the country, 44% were from Texas and 8% were international. Thanks to The Tribune's free distribution policy, local news outlets widely republish Tribune content for their audiences; front-page reprints were the highest ever in 2021 with a YOY increase of 57% (from 268 to 422.) Partnerships with national news and information outlets have extended The Tribune's reach within and beyond Texas. For example, in 2021 The Tribune's partnership with Apple News yielded 43.4M downloads.
2021 was also the best year for membership in The Tribune's history. The Tribune ended the year with $863K in membership revenue – driven largely by donor-retention strategies and generous first-time members. This was up 18.3% from the previous year's total membership revenue of $729K. In 2020, The Tribune had 8,369 members; in 2021, it had 9,339 members, a 12% increase. Growth in the membership program is a testament to more readers recognizing the importance of supporting The Tribune's nonpartisan journalism – and important progress in diversifying its revenue base.
Civic Engagement
The Tribune expresses its passion for civic engagement through live events, bringing together some of the state's leading policy experts, public officials and community leaders for conversations on the political and policy measures that most affect Texans. Live events are an important expression of The Tribune's journalism — showcasing reporters and editors as experts in Texas policy and politics and bringing to life the award-winning reporting of its newsroom. The Tribune's nearly 50 free events each year ensure that its journalism is represented across all mediums and reaches Texans in every corner of the state.
Each fall, The Tribune's signature event, The Texas Tribune Festival, attracts thousands of attendees to downtown Austin to learn about Texas' biggest challenges and to engage in thoughtful and provocative discussion about politics, public policy and the day's news. Speakers have included federal and state office holders, top national journalists, decision-makers, industry leaders and community activists, who come from near and far to take part in this nationally recognized multi-day event. The 2019 Texas Tribune Festival, the Tribune's last in-person festival, had more than 420 participants in panel discussions and one-on-one interviews, over 8,600 attendees, and 40,265 online viewers.
About Austin, Texas
Located in Central Texas, Austin is the capital of the Lone Star State. The city's thriving economy and entrepreneurial spirit have prompted companies such as Tesla, Google, Amazon, SpaceX, Apple, Facebook, Canva and Oracle to build or expand their presence in Texas.
Austin is also known for its academic institutions – foremost among them the University of Texas at Austin (established in 1883), which was recently ranked #10 among U.S. public universities. Other prominent Austin colleges include St. Edward's University, Concordia University, Huston-Tillotson University, Seminary of the Southwest, and The Art Institute of Austin.
A youthful and vibrant community, Austin is host to internationally renowned music, arts, and sports events like South by Southwest® (SXSW), Austin City Limits and the Formula One U.S. Grand Prix. Austin is also ranked one of the fittest cities in the country. From cycling and hiking, to leisurely stand-up paddle boarding and kayaking, Austin offers an abundance of outdoor activities.
Key Relationships
Reports to: Board of Directors
Direct Reports:
Chief Development Officer
Chief Financial Officer
Chief Product Officer
Chief Revenue Officer
Chief Communications Officer
Other Key Relationships: Funders, Partners, Local, State and Federal Government Officials
Major Responsibilities
Ensure The Texas Tribune's institutional identity by continuing to successfully position the organization as a model of high-quality journalism with a commitment to transparency, independence and integrity.
Generate creative approaches to further evolve and strengthen The Tribune's business model. Build organizational capabilities and culture for future growth by providing financial, administrative and operating support.
Serve as The Tribune's primary ambassador and chief fundraiser. Play a leadership role, in collaboration with the development team, in strategic and ambitious donor cultivation and stewardship, ensuring a diverse funding stream.
Serve as a strategic partner to the Editor in Chief.
Develop a high-performance culture and a spirit of innovation and entrepreneurship that goes beyond the story to better the tools, platforms, practices and teams that support and amplify The Tribune's journalism and mission.
Develop and maintain a productive working partnership with the Board.
Continually strive to improve an organizational culture that supports a diverse staff and that attracts, develops, and retains team members who ensure a broad range of perspectives.
Ideal Experience
While the next CEO may come from a variety of backgrounds, successful candidates will bring several of the following experiences:
Leadership experience. Track record as an effective leader and manager of diverse teams, gained in either a for-profit or non-profit environment. This candidate will be an innovator who has successfully evolved a business model and scaled an organization. She/he will have a reputation built from substance, experience, integrity and character sufficient to quickly earn the trust of internal and external constituents.
Financial and operating acumen. She/he will have displayed an understanding of how to effectively manage budgets and allocate resources, and ideally have P&L operating experience.
Commitment to journalistic values. Demonstrated ability to champion the values of journalism, the First Amendment and speaking truth to power. Additionally, she/he will have an understanding of how empowering, educating, and connecting audiences can enhance Texas communities and contribute to building an active and informed democracy.
Fundraising experience. Demonstrated skill in generating financial and other support for a mission-driven organization or cause, as an executive, board member or in a related role. The ideal candidate will have been a successful fundraiser in the context of a non-profit, including from both institutional foundations and high net worth individuals and families; fundraising experience in Texas is a plus.
Digital fluency. Demonstrated understanding of the rapidly changing media landscape and how technology continues to change the way news is produced, consumed, and shared. Ideally, the candidate will bring experience in partnering with industry colleagues to leverage new technologies and platforms.
Commitment to DEI principles. Rich understanding of and belief in the power of celebrating and advancing equity, inclusion, diversity and access at all levels, internally and externally. Recognize and prioritize diversity as a strategic business imperative. Embrace and encourage content creation that authentically represents and elevates all voices in the communities The Tribune serves. A track record of attracting, retaining and developing diverse talent.
Communications skills. Superior oral and written communication skills and the ability to sell ideas and concepts to various constituencies, both internal and external. The ideal candidate will be comfortable speaking on local, state and national platforms and across ideologically diverse environments. The candidate will have successfully operated in an environment that values transparency and integrity in all forms of communication.
Critical Competencies
Strategic Leadership
In an organization operating in the fast-changing media landscape, the successful candidate will:
Be a visionary thought leader who can identify and capitalize on opportunities to advance The Tribune's mission in innovative and financially sustainable ways.
Drive the development and communication of a clear strategy that builds upon The Tribune's significant accomplishments to-date and ensures it continues to make distinctive contributions to high-quality journalism and to the communities that it strives to serve.
Model flexibility and openness to experimentation without sacrificing a commitment to quality content, audience engagement, metrics, and outcomes.
Leading People
In an organization where a highly regarded Co-founder and CEO is stepping down, a cultural transition often occurs, and the successful candidate will:
Build a collaborative, high-performance organization, in a post pandemic world, where people are engaged, accountable and resilient.
Communicate clear expectations for individuals and teams and articulate the context for those expectations, both in terms of organizational objectives and linkages to work in other areas of the organization.
Develop, manage, focus, and empower leaders throughout the organization to execute efficiently and effectively.
Communicate explicitly when and why changes are necessary and outline desired outcomes and risks while building consensus and alignment among stakeholders.
Communication and Relationship Building
Building on the legacy of the 13-year-old enterprise, the next CEO will guide The Tribune through a time of leadership transition, respecting its historical competencies and building new strengths to allow it to thrive in a new era. The successful candidate will:
Demonstrate a passion for journalism and serve as The Tribune's primary spokesperson, effectively articulating its mission and value to all relevant audiences.
Work effectively with the public, private and nonprofit sectors to leverage resources for the benefit of The Tribune's audiences.
As chief community builder, maintain established relationships with The Tribune's partners and form new and productive relationships with other not-for-profit and community-based organizations.
Champion the mission and values of The Tribune, while promoting and exemplifying a strong culture and commitment to diversity, equity, inclusion, and respect.
Partner with a dedicated and committed Board.
Search Process
The Texas Tribune is an equal opportunity employer and strongly encourages individuals of all backgrounds and cultures to consider this leadership position. The Tribune's commitment to inclusivity encompasses but is not limited to diversity in race, nationality, ethnicity, religion, gender, sexual orientation, age, and disability.
The Tribune has retained Sally M. Sterling Executive Search to support the search for its next CEO. We welcome comments, nominations, or expressions of interest. All applicants are asked to include a letter of interest with their resume.
Please send an email with supporting materials to the confidential email address: texastribune@sallysterlingexecutivesearch.com