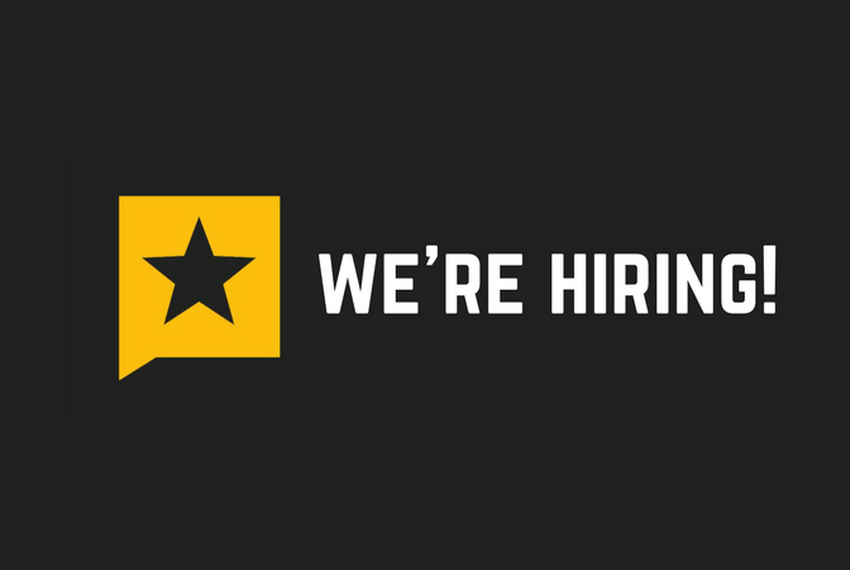 The Texas Tribune is looking for a smart and creative advertising sales executive to grow revenue for this leading member-supported, digitally focused, nonpartisan news organization. This person is responsible for creating, presenting and implementing digital and event ad sponsorship strategies to renew and grow existing Tribune sponsors along with building new business and delivering positive sponsor experiences.
As we continue to expand our corporate revenue for ongoing sustainability, we're adding new messaging elements to create custom client marketing programs for maximum return on investment.
The advertising sales executive represents the premier public service digital news organization and its award winning journalistic product. There's room for growth and long-term career potential at the Tribune. Join us!
Responsibilities:
Utilize a consultative sales approach and manage campaigns and initiatives, including ROI analysis
Simultaneously manage a large pipeline of sales prospects to ensure opportunities are closed and implemented successfully
Manage element integration, structuring, negotiation, and closing with a wide variety of sponsor/association partners
Provide superior service with a focus on sponsor retention
Use past success and relationships to introduce The Texas Tribune directly to prospective sponsors
Represent The Tribune at in-person or virtual events and networking functions
Occasional travel required throughout the state of Texas
Qualifications:
5+ years of online sales/business development experience in a digital or integrated media environment (i.e. publisher or agency), with a background in media planning, client service or account management
Proven success and a history of over-achievement and top team performance
Excellent verbal and written communication skills and the ability to effectively communicate the message of The Texas Tribune and make a compelling case for sponsorship
Ability to work independently; disciplined self-starter
Ability to prospect and create new opportunities
Consultative, solution-selling style with a focus on relationship building
Ability to learn quickly and thrive in a fast-paced environment
Comfortable in an intense and high-growth entrepreneurial environment
Ability to travel occasionally throughout the state; valid driver's license required
We know there are great candidates who won't check all of these boxes, and we also know you might bring important skills that we haven't considered. If that's you, don't hesitate to apply and tell us about yourself.
This position can be based in our Austin headquarters or in another major metropolitan area in Texas. Compensation is a base salary plus commission model with an expected range of $80,000 - $150,000.
Benefits
This job is full-time and has the following benefits:
Medical, vision and dental insurance
A $50-a-month cell phone stipend
20 days of paid time off each year
12 paid holidays
Up to 16 weeks of paid family leave plus four weeks of additional job protection
Annual 401(k) match of $2,000
$2,000 a year for professional training and career development
Remote working flexibility
About The Texas Tribune
Here's what you should know about the Tribune. From day one we've had disruption, innovation and risk-taking in our DNA. We're ambitious as all get out but still have the punch-above-your-weight mentality of a scrappy start-up. We believe we can meet the demands of our audience and our own expectations for excellence without breaking the bank — or our staff. We understand not everything is a story for us — we have to make choices — but we're always looking to expand our boundaries. We're nonprofit because the challenging economic reality for media these days obligates us to find a different way, reliable and sustainable, to fund serious journalism. We're nonpartisan because we live in the United States of Confirmation Bias — and we don't need to be part of the problem. We don't need to be yet another source of information affirming the voices and perspectives that are already in people's heads. At the same time, nonpartisan is not non-thinking. We call B.S. when B.S. needs to be called.
All of us at the Trib believe the best way to achieve that mission is to resemble the state we cover. We're committed to building an inclusive newsroom for people of all backgrounds and ages, and we're taking steps to meet that commitment. We especially encourage members of traditionally underrepresented communities to apply for this role, including women, people of color, LGBTQ people and people with disabilities.
How to Apply
Submit your application here by February 13, with a résumé and cover letter. We can't wait to hear from you.
The Texas Tribune is an Equal Opportunity Employer. We are committed to diversity and building an inclusive environment for all, and we encourage applicants of all identities, backgrounds, ages, and abilities to apply. Learn more about The Texas Tribune here.