Regional Premiere of WATERSHED, Followed by Panel Discussion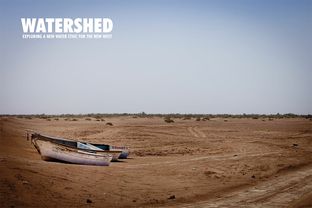 The Texas Tribune, the Paramount Theatre and the Cynthia and George Mitchell Foundation present the regional premiere of Watershed, the story of the threats to the Colorado River, followed by a panel of international experts discussing water shortage and drought issues in river basins in Texas and around the world.
We invite you to subscribe to Trib+Water, our free water policy newsletter.
The event will begin with a reception featuring live music at 6 p.m. and the screening of Watershed (57 minutes) at 7 p.m., followed by a panel discussion moderated by Tribune reporter Neena Satija. Watershed is executive produced and narrated by Robert Redford and directed by award-winning filmmaker Mark Decena. It tells the story of the threats to the once-mighty Colorado River and offers solutions for the future of the American West. As the most dammed, dibbed and diverted river in the world struggles to support 30 million people and the peace-keeping agreement known as the Colorado River Pact reaches its limits, Watershed introduces hope.
Ensuring sufficient clean water for a growing population and economy is the most significant and urgent concern facing Texas. Yet according to the 2012 State Water Plan, in serious drought conditions, Texas does not and will not have enough water to meet the needs of its people, its businesses and its agricultural enterprises. Purchase tickets >>
Event Parking Information
Secure covered parking is offered to Stateside at the Paramount patrons at the One American Center parking garage, conveniently located one block from the venue at 600 Congress Avenue. Your $6 parking pass may be purchased at the garage entrance from the parking attendant (cash only). Garage hours and availability vary by event. More parking details on the Paramount's website >>
Disclosure: though donors and corporate sponsors underwrite our events, they play no role in determining the content, panelists or line of questioning.