2013 Texas Tribune Festival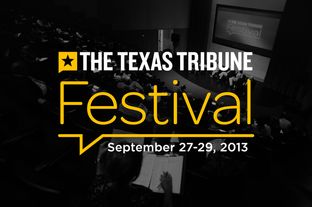 The 2013 Texas Tribune Festival: A weekend full of debate, discussion and dialogue featuring some of the biggest names in the world of politics and public policy. More than 150 speakers, 45 interactive events and countless networking opportunities — all on the campus of the University of Texas at Austin.
For 2013, we've expanded the programming tracks, introduced exclusive walking tours and added even more opportunities to connect at the most innovative and engaging festival of its kind. Check out confirmed guests, find program updates and register to attend at texastribune.org/festival.
Confirmed speakers include:
GREG ABBOTT

Texas Attorney General; 2014 Candidate for Texas Governor

JEREMY BIRD

Senior Adviser, Battleground Texas

TED CRUZ

U.S. Senator

DAVID DEWHURST

Texas Lieutenant Governor

ANITA PERRY

First Lady of Texas

BARRY SCHECK

Co-Founder, The Innocence Project

JOE STRAUS

Speaker of the Texas House of Representatives

LETICIA VAN DE PUTTE

State Senator; Chairwoman of the Veterans Affairs and Military Installations Committee
See the full list of speakers and events here.
Disclosure: though donors and corporate sponsors underwrite our events, they play no role in determining the content, panelists or line of questioning.