Sneak Preview of Incendiary: The Willingham Case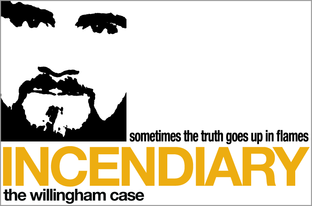 The Texas Tribune presents an exclusive sneak preview of Incendiary: The Willingham Case.
Incendiary tells the true story of Cameron Todd Willingham — who was executed for the 1991 arson murder of his three children — and the scientific, legal and political firestorm that rages today. See below for the theatrical trailer.
A cocktail reception will be held before the screening. The film's directors, Joe Bailey Jr. and Steve Mims, will introduce the film. After the screening, the Tribune's CEO and editor-in-chief, Evan Smith, will host a conversation about the case and its implications for the death penalty in Texas with Sam Bassett, former chairman of the Texas Forensic Science Commission, former Gov. Mark White, Corsicana city attorney Terry Jacobson, and the filmmakers.
A limited number of tickets are available: $25 for Tribune members, $35 for non-members. If you are not yet a member, click on the Contribute Today button above to join. We will email the discount code to you shortly. If you are already a member, check your email for a recent communication from us with the discount code or call (512) 716-8640.
Disclosure: though donors and corporate sponsors underwrite our events, they play no role in determining the content, panelists or line of questioning.