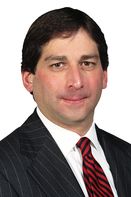 Industry

Real Estate
Education

B.B.A., University of Texas at Austin
Spouse

Kelly
Committees

Administration
Finance
Business & Commerce (Chair)
Select Committee on Government Facilities (Chair)
Legislative Budget Board
Select Committee on State Real Property Data Collection, Reporting,
Financial Statements
Sources of Income
Eltife is the owner of Eltife Properties, which focuses on investments and real estate.

He also served on the Texas Higher Education Coordinating Board.

His businesses include 302 Front Street LLC, Eltife Interests LLC, FPE United LLC, Eltife Properties Ltd., Front at Fannin LLC, Eltife Management LLC, Eltife Regency Center LLC, Eltife Regency Center Ltd., Eltife Oil Co. Inc., KPE Firstplace Land LLC, KPE Investment Ltd., Regency Service Station GP LLC, Regency Service Station Ltd. and KPE Durwoody LLC.

Eltife reported owning bonds in school districts in Allen, Alvin, Conroe, Corsicana, Denton, Duncanville, Eanes, Edgewood, Fort Bend, Frisco, Mansfield, Katy, La Marque, Lamar, Leander, Magnolia, North East Texas, Northwest Texas, Pflugerville, Port Arthur, Raven Hills, Red River, Rockwall, San Benito, Seminole, and Socorro; and in the Austin airport, Black Rock Muni Fund, Lower Colorado River Authority, Lubbock County, Neuberger Muni Fund, North Texas Highway Authority, Red River Education, South Texas Community College and the Trinity River Authority.

His stock holdings include Deutsche Bank, General Electric, Coca Cola and Exxon, Rose Rock MLP, Altria, Legacy MCP, Regency MLP, Southside Bankshare, and UBS AG Trigger, Atlas Pipeline MCP, Calpine, Energy Transfer Equity, Enterprise Products, Genesis MLP, Markwest MLP, Martin Midstream MLP and Targa Resource.
Property
Residential property in Tyler valued at $727,411