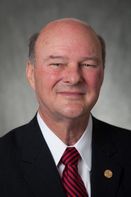 Industry

Business Owner
Education

B.B.A., Texas A&M University
Spouse

Elizabeth Raney
Committees

Appropriations Subcommittee on Article III
Appropriations
Higher Education
House Administration
Higher Education Subcommittee on Post-Secondary & Workforce Readiness
Financial Statements
Sources of Income
Raney owns and operates the Texas Aggieland Bookstore.

He earns income from two rental properties.
Property
Residence in Bryan valued at $230,630

Commercial rental property in College Station valued at $157,000

Residential rental property in Bryan valued at $196,500
Analysis
Raney has been heavily involved in the National Federation of Independent Business and the Texas Retailers Association.