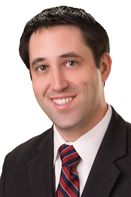 Industry

Ranching/Agriculture
Education

B.A., Texas A&M University, 1993; M.A., St. Mary's University, 1997; J.D., St. Mary's University, 1997; L.L.M., University of Arkansas, 1998
Spouse

Dara
Financial Statements
Sources of Income
Hegar is a partner in Hegar Farms in Hockley, where he specializes in growing corn, wheat and hay. The farmland has been in his family since the 1850s. It is located 50 miles northwest of Houston.

His wife, Dara, is a personal injury lawyer and managing attorney at the Lanier Law Firm.

He owns stock in Citigroup/Citistock, USA Mobile Inc. and St. Pauls Travelers.

Hegar was elected comptroller in 2014.
Property
Residential property in Katy valued at $750,670

Property in Hockley valued at $89,746

Property in Austin worth $236,114

Farmland in Harris, Waller and Montgomery counties, shared with other family members
Analysis
While running for comptroller, Hegar amended his personal financial statements after The Associated Press reported that he did not list his wife, her employer or the specifics on a mutual fund. At the time, Hegar said he did not have "active control" over his wife's work or assets.

As of June 2014, more than 10 percent of the money Hegar had raised to run for comptroller came from business or firms with clients who had active tax cases, The Houston Chronicle reported. Hegar said at a Texas Tribune event that he wouldn't give favorable treatment to those who donated.