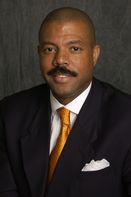 Industry

Insurance, Business Owner
Education

B.S., Sam Houston State University
Spouse

Cydonii
Committees

Appropriations
Licensing & Administrative Procedures
Appropriations - Subcommittee on Articles I, IV & V
State & Federal Power & Responsibility, Select
Financial Statements
Sources of Income
Miles owns an insurance agency, Borris L. Miles Insurance.

He formerly worked as a police officer for Houston ISD.

Miles reports an interest in Bayou Milestone Financial Inc. and Milestone Building Inc., both at the same address.
Property
Residence in Houston valued at $1.4 million

Vacant lot in Houston valued at $42,000
Analysis
According to the Houston Chronicle and Texas Watchdog, Miles is or has been a vendor to the University of Houston, Houston Community College and the Houston Independent School District. He arranged for an HISD trustee to take two trips to Costa Rica in 2010, according to the publications. The health care-related trips, which Miles says were paid for by the Costa Rican government, sparked a debate about disclosure policies related to HISD vendors. Miles said his company offers flood, not health, insurance for the HISD, and was trying to help the district cut costs.