The Big Conversation
With a week remaining until primary day in Texas, Ted Cruz leads Donald Trump by eight points in the GOP presidential contest while Hillary Clinton leads Bernie Sanders by 10 points in the Democratic contest, according to the latest University of Texas/Texas Tribune Poll.
The pollsters note that the dynamics that are setting up ahead of the March 1 party primaries seem to reflect both Trump's national standing as well as Cruz's popularity among Texas Republicans in his home state.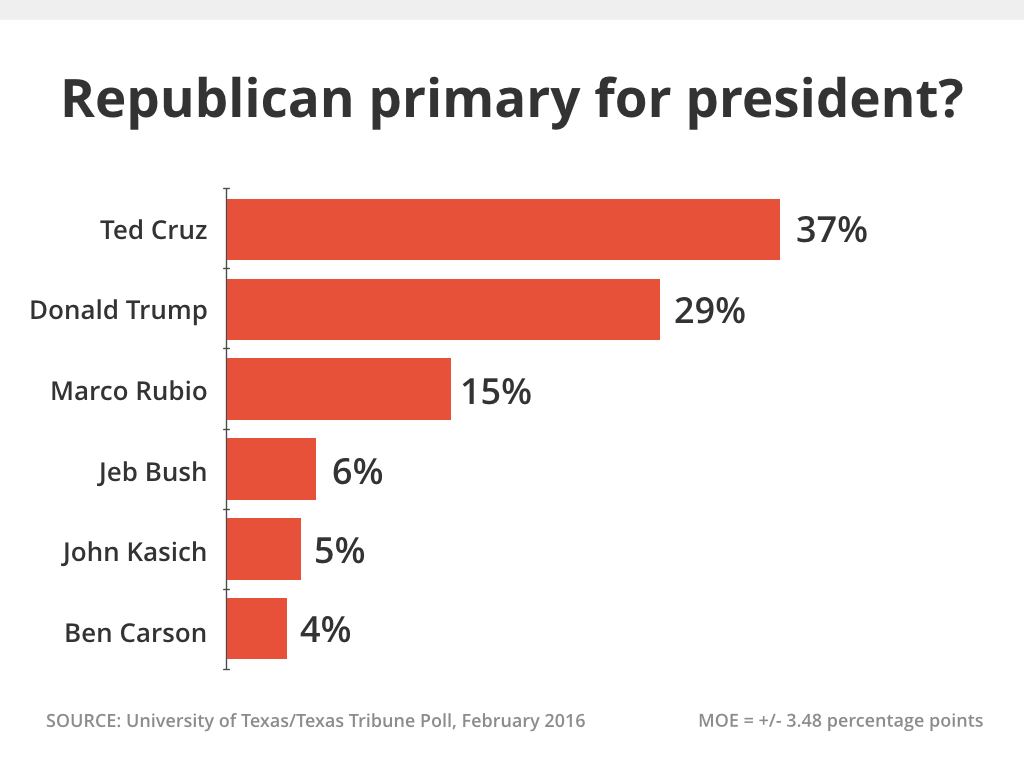 First, the Republican race:
Notable here is that the contest ...