Our insiders strongly agree that the Legislature will ratify the Rainy Day Fund bailout of the current budget, with 92 percent saying the House and the Senate will produce the needed supermajority votes to spend that money to balance the current budget deficit.
While they think there are other pressing concerns, like protecting schools or nursing homes, most insiders say the strongest impulse in the Legislature right now is to cut spending; 51 percent said that alone, and another 17 percent chose "cut spending and protect the Rainy Day Fund."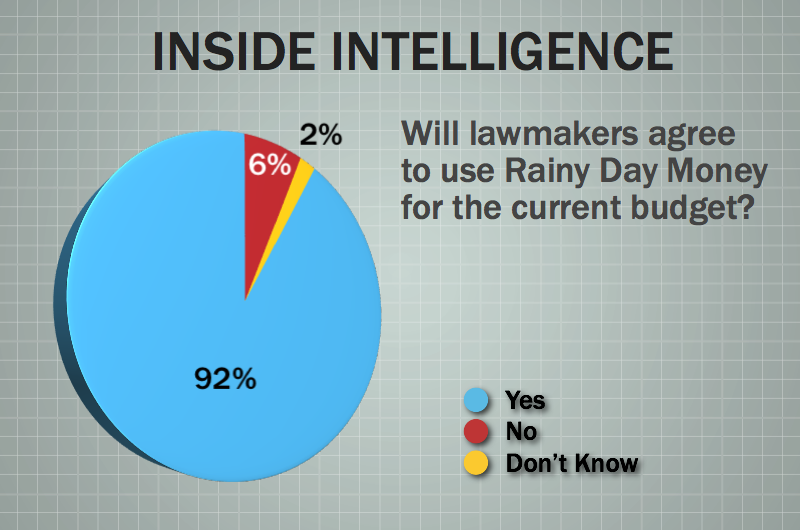 And we took their temperature again on ways to raise ...